Reckitt Benckiser 2775 LYSOL Disinfectant Foam Cleaner 24 oz.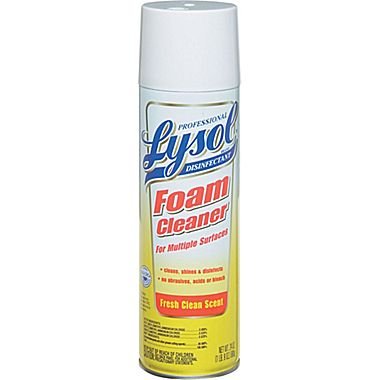 Comparable Disinfectant Products
Reckitt Benckiser 2775 Description
Cleans, shines, disinfects and deodorizes; contains grease-cutting agents. Kills staph, salmonella, pseudomonas, HIV-1 (AIDS virus) and Influenza A (H1N1 virus) on hard, nonporous surfaces. Controls growth of mold and mildew. Contains no CFCs. EPA Registered. NSF Category Code C2. 24-oz. aerosol can. 12 cans per case.
Product Specification
Manufacturers Parts Number
2775
Reckitt Benckiser 2775 Reviews