on 08/15/2017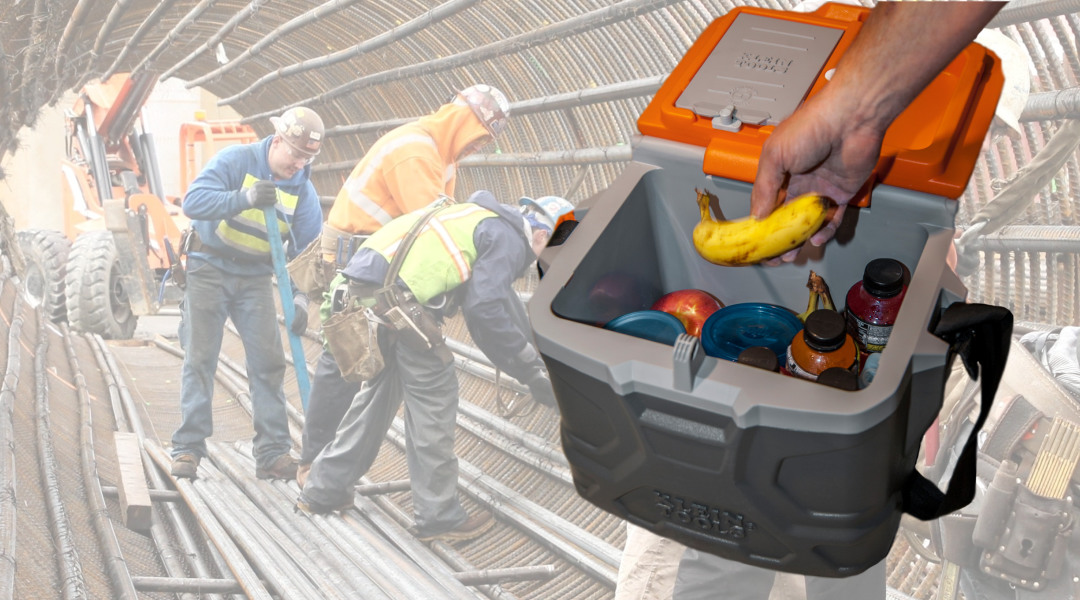 This isn't your average, run-of-the-mill cooler. Klein Tools knew who would be using this cooler and designed it specifically for its users. The insulated, thick body design keeps items cool for up to 30 hours, and can support up to 300 pounds to double as a seat!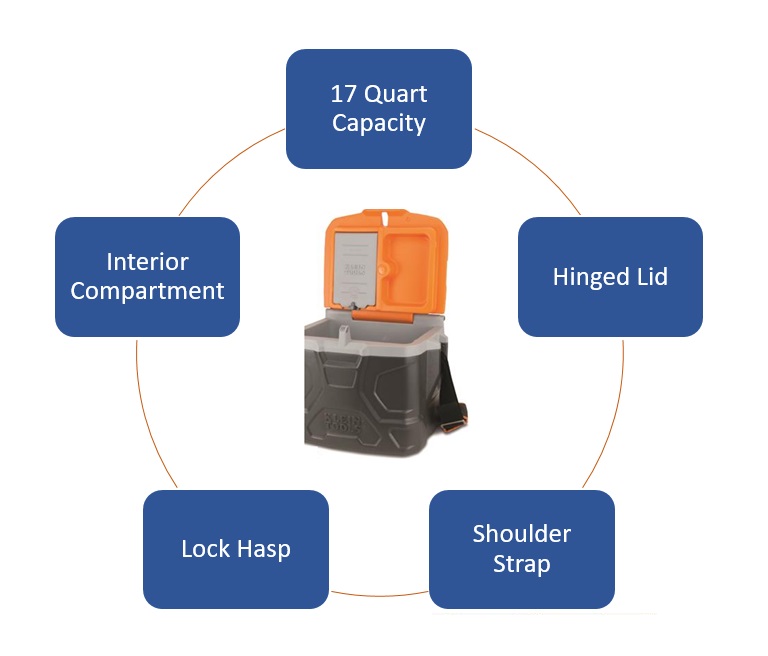 17 Quart Capacity: Width to supply up to 18 cans and height to accommodate Liter sized bottles with the recessed lid.

Hinged lid allows uninterrupted access to the cooler contents. Access to the interior compartment is made easy by the hinged lid as well.

The shoulder strap provides easy and comfortable carrying, but also serves to keep the lid in place while being carried. The shoulder strap can be shortened to create a carrying handle as well.

Lock hasp provided to lock the lid in place. This is useful to prevent unwanted access to the contents of the cooler. The hasp fits #1 Master Lock locks or an equivalent.

Interior compartment is 6.5 inches long, 4 inches wide, and 1 inch deep. That will fit three iPhone 7s! The ideal use for this compartment would be for either valuables, such as a phone or wallet, napkins, utensils, or a small first aid kit.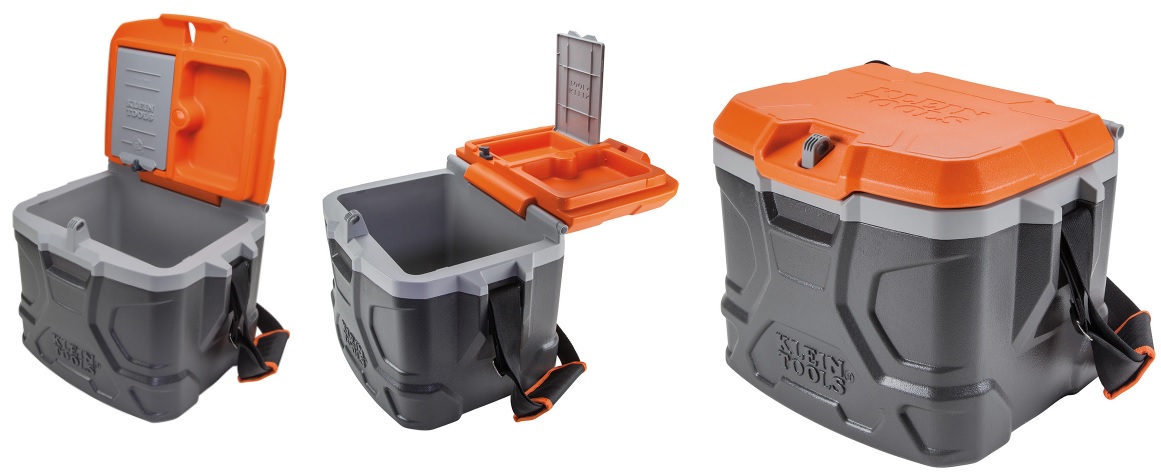 As you can see, you are not only getting a cooler. You are getting a storage area, a seating space, and a place to keep your drinks and food cold while you work. Whether you are needing to hit the road for a long day of work or if you are looking to head to the lake for the day, the Tradesman Pro cooler is the ultimate option. Making this the perfect addition to your truck or your home, Klein Tools has gone above and beyond with this design.