on 10/05/2017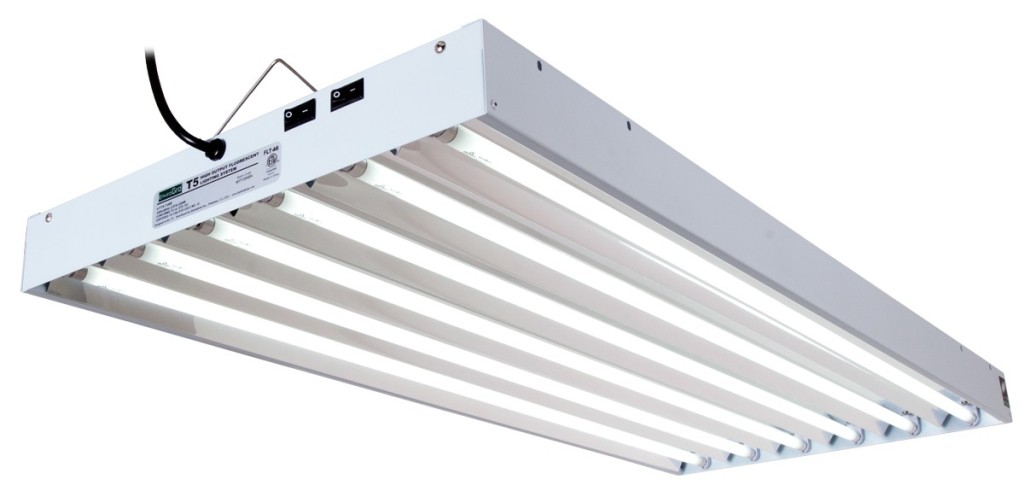 When replacing your fluorescent tubes, it is important to make sure the connection to the socket is secure. It is also important to note that when installing T8 LED tubes, rewiring will be required. Therefore, anyone interested in installing a new light fixture should refer to a qualified electrician. Before you can assess your electrical outlet or receptacle, first make sure the problem is not the tombstone or socket of your light fixture. 
If you want to learn the benefits of upgrading to LED tubes, Check out our LED Tube Replacement Guide
What are Tombstones?
Tombstones, also known as lamp holders, provide power to the light bulb. They are often referred to as sockets. In this guide, we will be using a combination of the terminology.
Visual Indicators That It's Time to Replace Your Tombstone (Socket):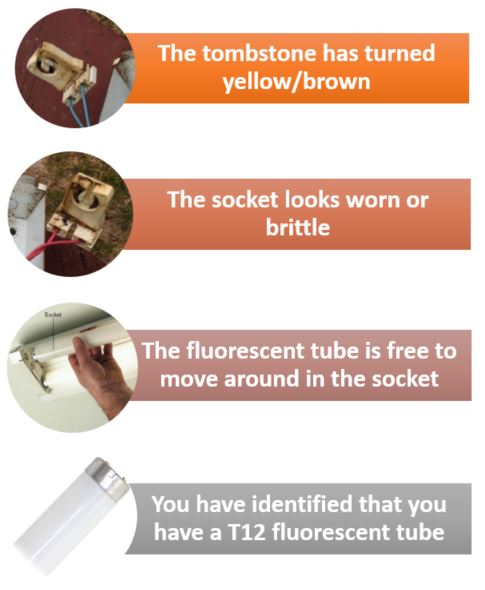 *Note* T12 fluorescent tubes are phasing out. If you have identified that you have a T12 tube, you should consider replacing it with a T8 LED tube.
Troubleshooting Tips: Make Sure the Socket Is to Blame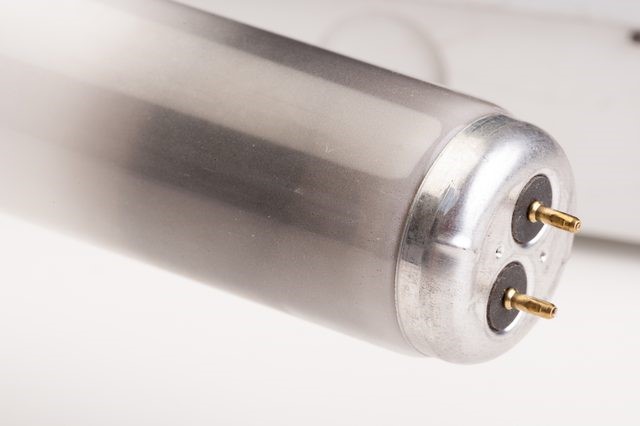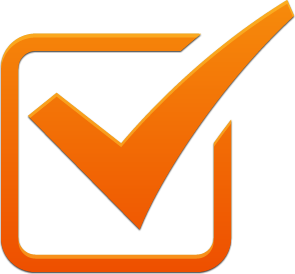 Turn on the light, and listen for a loud humming or clicking sound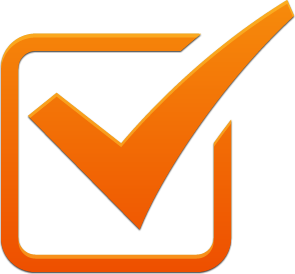 Check to see if the light flickers. This could indicate that the bulb is the problem, not the socket.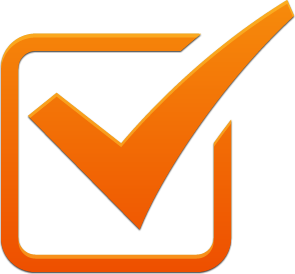 If the bulb has darkened to a blackish-grey color, that could also indicate a bulb problem.
Things to Consider When Replacing a T8 Fluorescent Tube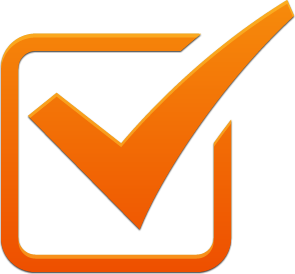 Make sure the tombstones are connected, securely to the socket.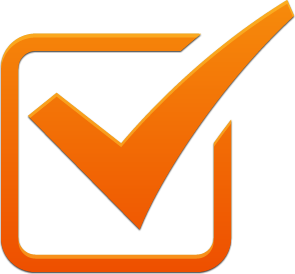 Non-shunted tombstones are generally the push-in-type, so any gaps in the connection will create sparks. These sparks can cause your socket to overheat and ultimately cause an electric shock hazard.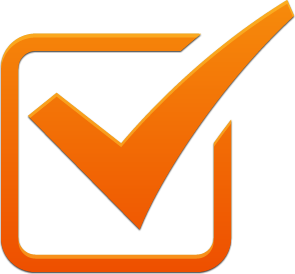 Make sure the tombstones are rated 600 V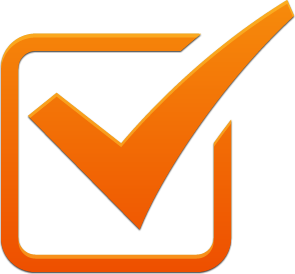 To avoid potential fire or shock hazard, do not use retrofit kits in lamps with shunted bi-pin tombstones.
*Note* Shunted tombstones are ONLY found in T8 fluorescent tubes with Instant-Start ballasts.
How do I know which tombstone (socket) I have?
There are two types of tombstones, shunted and non-shunted. In order to tell the difference between shunted and non-shunted sockets, you should use a voltage meter set to "continuity." A shunted socket will beep indicating that the two contacts, on both sides, are connected. This means that there is power flowing through one side of the socket to the other side.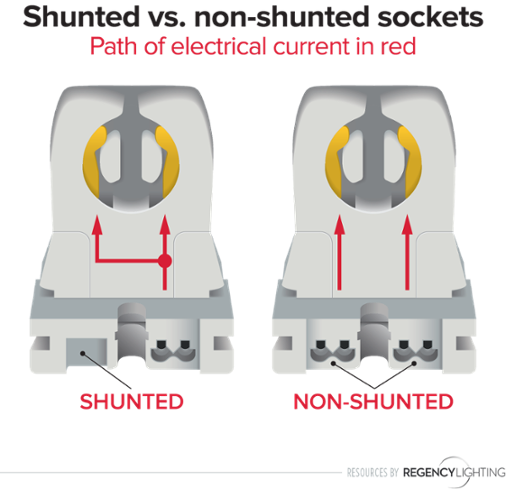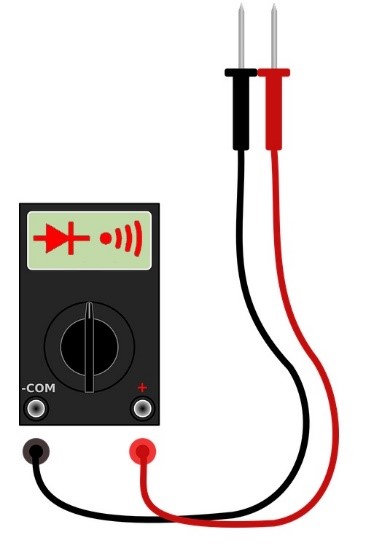 A non-shunted socket will not beep, indicating that the two contacts are not connected. If you would like to learn more about which tombstone you have, check out our Shunted vs. Non-Shunted Tombstone Guide
Stay Connected!
Tell us about your fluorescent lighting, and we will suggest an LED alternative! Like this Blog?
We want to know what kind of blog topics you want to read about.
Share some blog topics you are interested in the comment section below or send us a message on Facebook!
Don't forget to share with your friends on Facebook, and follow us on Twitter!