on 09/12/2017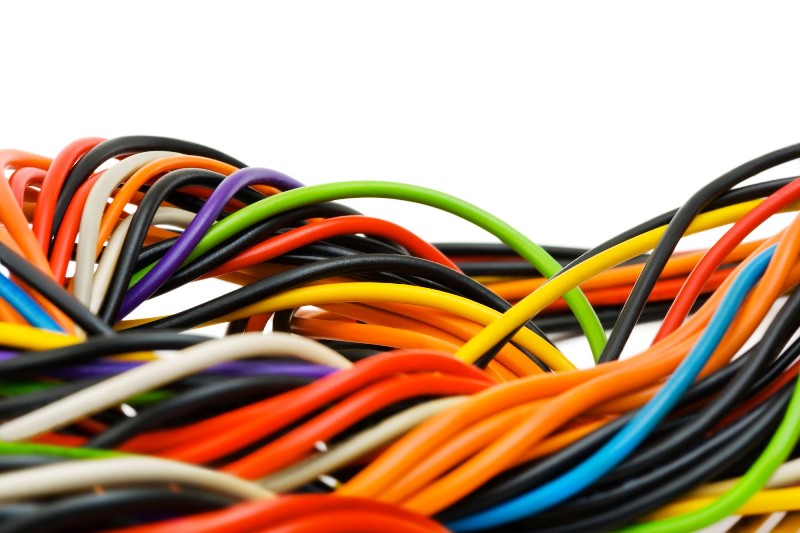 Have you ever wanted your living or working area to feel more organized and spacious? Do you need to hide the bundle of cords under your desk to make your office tidier? Are you tired of tripping over those wires when you walk around the office?
On a day-to-day basis, there may be electrical hazards lurking in your space. Preventing an injury by clearing up the mess of wires by the door or under your desk isn't just about safety prevention.
Did you know...
A clean, tidy work environment is more likely to increase productivity when compared to a messy work environment?
No matter what type of cables you want to organize, whether they are for your TV, desk, shipping station, or even Christmas tree lights, these simple solutions will get the job done! 
To begin, the first step will be to un-plug all cables and organize them. Once they are separated, it is common practice to label the cords. Labeling will help to find a specific cord easier without creating a mess.
Tip:
Think of what part of the wire will be exposed and carefully plan where to attach your label!

Once your labels are in place, using zip ties or Velcro, the wires can be clustered together to prevent tangling.
BEWARE: Don't tie too far ahead! Any additional slack should be rolled together and tied off. This technique keeps cords off the floor more and makes releasing additional slack easier. A trick for cords that hang is to use large binder clips. The clips attach behind the back of a desk and keep access weight off the input location. This also helps keep the cords hidden.
What is your skill level?
Do it Yourself:
Use no-mess Command hooks to line accent furniture.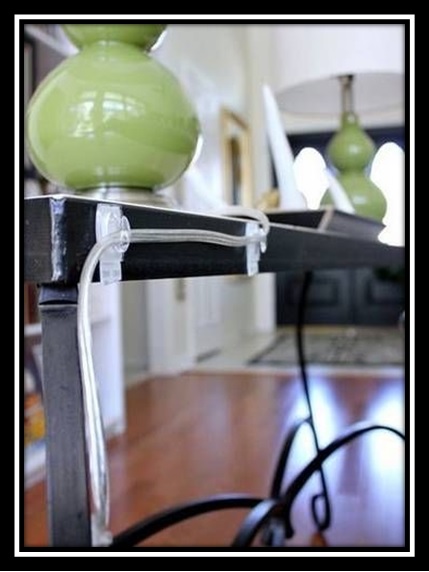 Run cords along baseboards or ceilings with surface cable raceways. They come in multiple styles to blend into your floor, baseboard, or ceiling.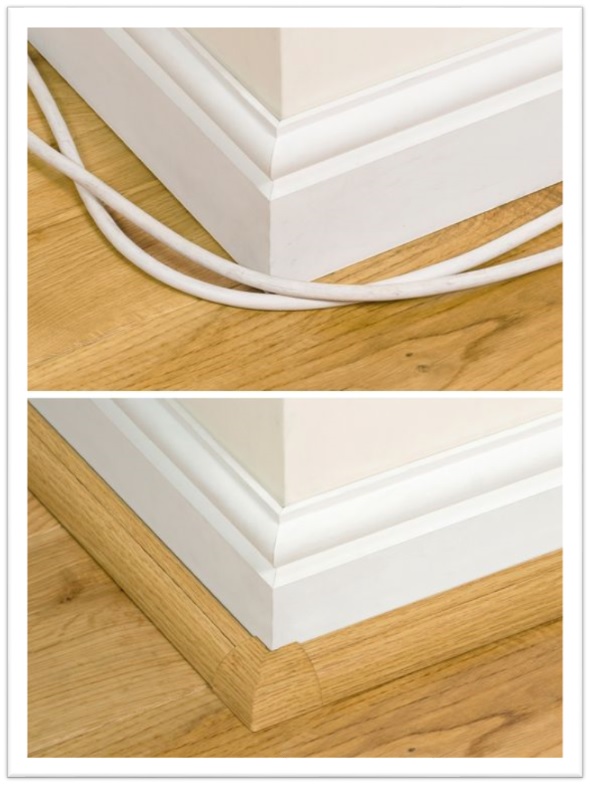 Contractor:
Run cables around a door frame using a wire pulling grip.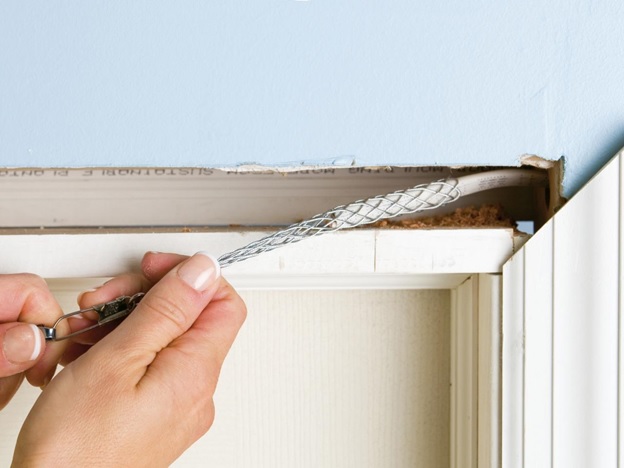 Use crown molding to hide cables. Depending on the style of crown molding, the angle of the wood pieces will provide space to thread cables through.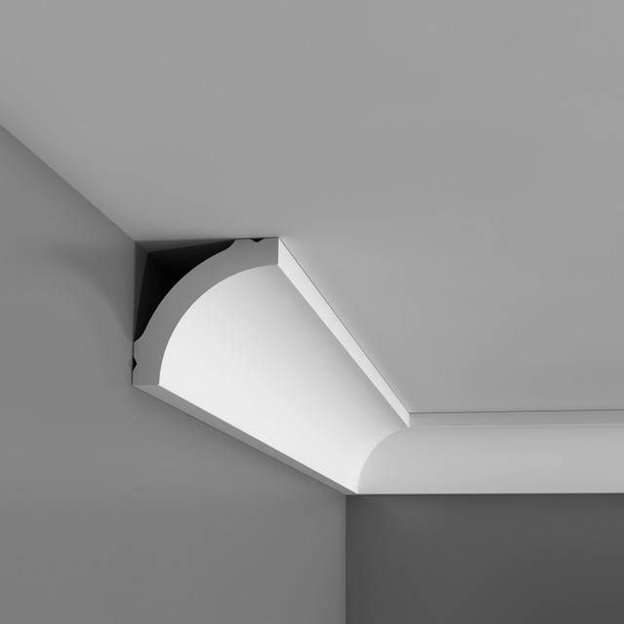 Use crown molding raceways. This provides the ease of a raceway while maintaining the elegance of crown molding.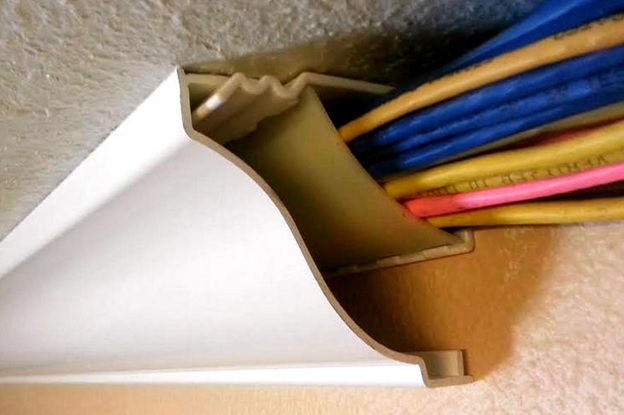 Make your own Desktop Organizer to help hide your cords!
No matter where you may be trying to hide cables – either to your TV, around your desk, or from one outlet to another across the room – there are many simple solutions. The most difficult part is making the time to tackle the job!