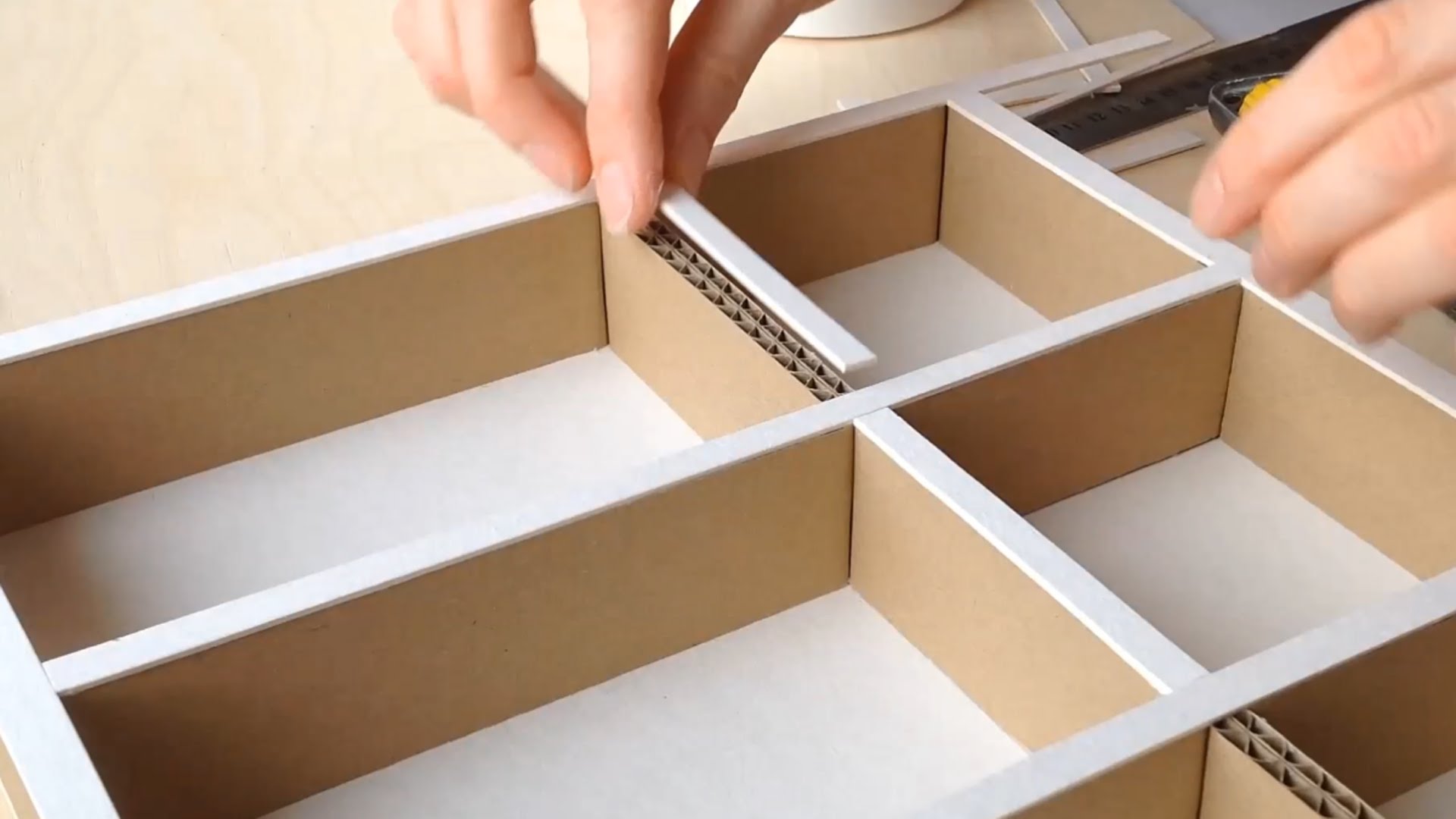 On Fridays, the HomElectrical team likes to put our creativity and enthusiasm to good use and create something based on the past week's theme. Since this week's theme was recycling and we already posted a few cool ideas about reusing cardboard in creative ways, we thought we could make an awesome desktop organizer.
1. Unfold a cardboard box and cut it into equal sized squares
Take a cardboard box and unfold it and cut it into 8x8 inch squares. The squares can be larger or smaller than this, depending on your needs. Just as long as they are the same sizes.
2. Take half of your squares and cut them in half
Half of your squares will be used to make smaller rectangles. These rectangles will make the cubby pieces in your organizer.
3. Take some of the large squares and cut an S-shape design in them
These S-shape pieces will be the sides of the desktop organizer. You can design the side pieces however you want to fit your unique style.
4. Glue them all together
Once all your pieces are cut out, you can glue them together. The back and bottom pieces should be the only original squares. The side pieces should be the S-shape designs. The smaller rectangles should make the cubby spaces and the vertical dividers.
5. Decorate!
You can use fabric or paint to decorate your new desktop organizer. This is how you can make your new desktop organizer fit your unique style! It'll also be a great way to tie your desk together in a stylish way. Your friends and colleagues will be very impressed.