Magnet Source Heavy Duty Round Magnetic Base with 95lb Load Capacity
Magnet Source 7223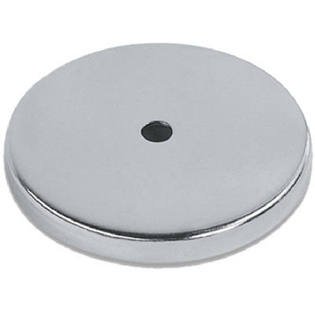 Comparable Specialty Hand Tools Products
Magnet Source 7223 Description
This magnetic base is extra strong for easily suspending heavy items such as speakers and spotlights up. This tool is also useful for P.O.P displays and in store signs. This base has a 95lb load capacity which can easily hold up numerous items.
Load Cap.95 lb [Max]
ShapeRound
Product Specification
Manufacturers Parts Number
7223
Manufacturer Description
MAGNET BASE HEAVY DUTY95 LB LIFT CAP.
Extra strong magnetic bases can suspend heavy items such as speakers and spotlights. Also useful for P.O.P displays and in-store signs
Load Cap.: 95 lb Max
Shape: Round
Magnet Source 7223 Reviews