Royal Paper Griddle-Grill Screen, Aluminum Oxide, Brown
Royal Paper GS508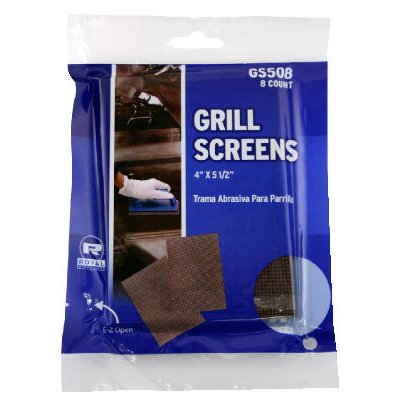 Comparable Grill Scrubber Products
Royal Paper GS508 Description
Grill screen removes food particles from hot grills, helping scrub off messes and restore the original shine. Because it is treated with aluminum oxide, it is tough and capable of removing the toughest burnt-on foods. Its abrasive, open screen construction resists clogging it, making it easy and hassle-free. Scouring Pads/Sticks Type: Pad; Material(s): Aluminum Oxide; Size (W x L): 4 in x 5 1/2 in.
Product Specification
Manufacturers Parts Number
GS508
Manufacturer Description
Griddle-Grill Screen, Aluminum Oxide, Brown, 4 in x 5-1/2 in, 8 per Pack
Includes 50 packs of 8 griddle screens. 400 screens per case.
Royal Paper GS508 Reviews