Acme United First Aid Kit for 10 People , 113 Pieces
Acme United 25001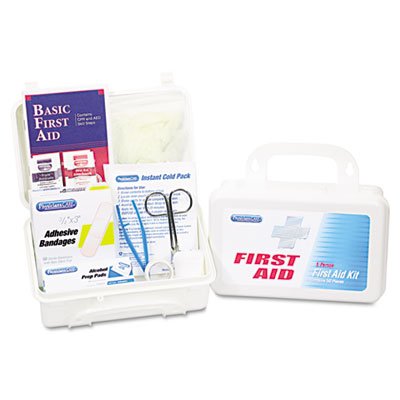 Comparable First Aid Product Products
Acme United 25001 Description
Equip your home, office and automobile with this 113 piece kit that includes alcohol pads, antibiotic ointment, bandages, first aid cream, instant cold pack, scissors, tape, tweezers, gloves and a first aid guide. Comes in plastic case. System Capacity: Up to 25 Person System; Number of Pieces: 113; Contains: Antiseptic Wipes;Bandages;Burn Cream;First Aid Cream;Forceps;Instant Cold Pack;Scissors;Sterile Pad.
Product Specification
Manufacturers Parts Number
25001
Manufacturer Description
First Aid Kit for Up to 25 People, 113 Pieces, Plastic Case
Includes one first aid kit with first aid cream, burn cream, antiseptic wipes, scissors, forceps, instant cold pack, sterile pad and assorted bandages.
Acme United 25001 Reviews