on 11/12/2020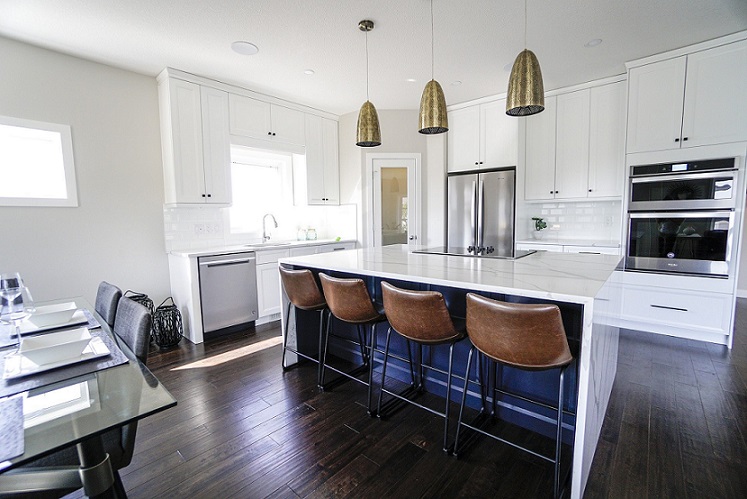 Getting out of bed on a chilly morning is hard enough, so why risk stepping onto a cold floor? With an underfloor heating system, you no longer need to worry! Electric underfloor heating systems work easily and keep your feet nice and cozy all winter long.
 What is underfloor heating?
Underfloor heating systems utilize radiant heating. This means they warm the floor and, as the warm air rises, it uniformly heats the people and objects in the room. A floor heating system connects to a thermostat, and often a temperature sensor, to regulate the temperature of the floor.
There are two types of radiant underfloor heating systems: hydronic and electric. Hydronic underfloor heating uses warm water heated by a boiler or water heater which circulates through tubing in the floor to heat the room. Electric floor heating uses cables or cable mats connected to your home's electricity.
Because a floor heating system installs under the floor, you won't worry about blocking or tripping over a heater. They also do not stir up dust or allergens like a forced air system.
What is an electric underfloor heating system?
While hydronic heating systems might also use some electricity, electric underfloor heating systems rely on electric resistance cables or cable mat systems. In these underfloor heating systems, current is sent through the cables to create heat. That heat then radiates from the floor, rising to heat the room in a uniform fashion.
Heating Cable Mats
Heating cable mats use cables attached to a pre-sized mat for easy installation in square or rectangular rooms. You can alter the fabric or plastic mat but do not damage or cut the heating cable attached or it may stop working.
Cable Systems
The cable system works well for irregularly shaped rooms or those with objects that do not need heating, like sinks and toilets. This way, the installer can place the cables only where needed without damaging the heating system.
*We recommend contacting a qualified professional to install your underfloor heating system
Benefits of electric underfloor heating
Electric underfloor heating offers these benefits when compared to a hydronic heating system:
Easier and faster to install

Requires little to no maintenance

Heats up quickly

Does not significantly change the height of existing floors
Where do you use an electric underfloor heating system?
To avoid high operating costs, electric floor heating systems function best heating individual rooms like bathrooms, kitchens, or living rooms. Additionally, some systems, like the Stelpro SECM cable mat series, work well to heat up concrete floors, so they can install in basements, garages, and workshops.
Electric heating systems work under most floor coverings, though certain brands may suggest different floor coverings that work best with their heating system.
Heat up your floors with help from HomElectrical! Browse our selection of floor heating systems to find one that will keep you warm this winter. 
Related Blogs:
---
References: