on 12/18/2018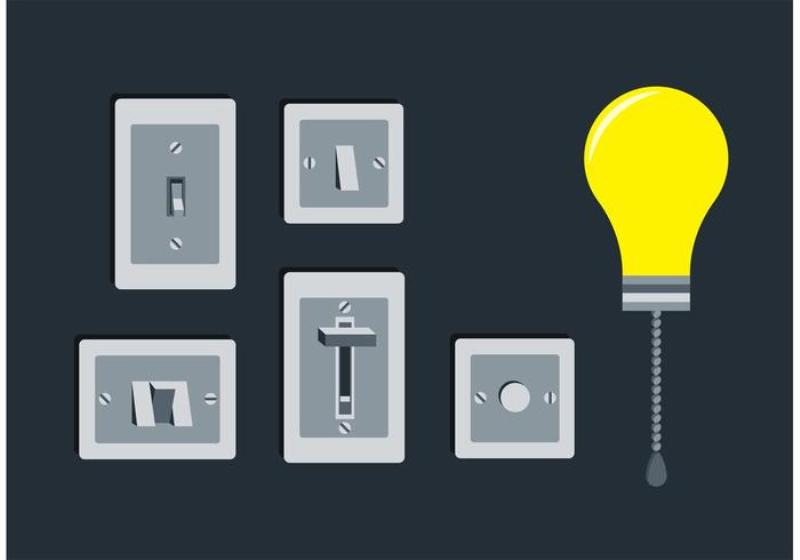 When choosing a way to control the lighting in your home, there are so many different options you can choose!
In-Wall Timer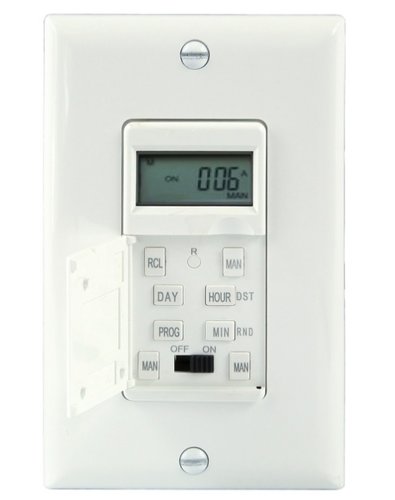 An in-wall timer is beneficial to use in any room of the house because it gives you control over multiple electrical devices.
You can use an in-wall timer for both indoor and outdoor controls, including lighting, fans, heaters, and more!
Some in-wall timers are programmable, up to 7 days, which makes the lighting control easy to use and allows you to be hands free!
Light Switch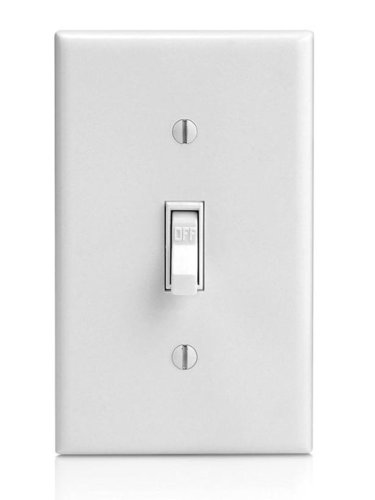 There are many different types of light switches to choose from to help control your lighting! Depending on if you are controlling only lighting, lighting and fans, or lighting and other outlets, you might want to use different switches around the house.
Single-Pole: Single-pole light switches can control only one fixture from a single location. This switch is the most common as well as the easiest to install.
3-Way: A 3-way light switch can control one fixture but from 2 locations. This light switch is slightly more difficult to install, but it is highly beneficial to use in places such as stairways, hallways, or large rooms.
4-Way: A 4-way light switch is similar to the 3-way, but it can control a single fixture from 3 separate locations. This switch has to be used with two 3-way switches in a 4-way circuit, which can be complicated to install. This switch is mostly installed in large rooms, such as a living room.
Multi-Location: A multi-location light switch can control one light fixture from 3 or more locations. This light switch is more complicated to install than the others, but it is often beneficial to use in large rooms, such as a living room.
Double: A double light switch can control 2 light fixtures without having to install a separate box. You can install two parallel switches with a double box, but make sure to leave plenty of room for all of the wires to meet building code requirements.
Smart Switch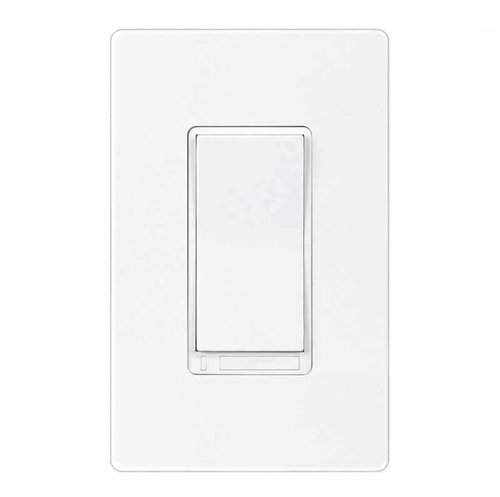 A smart switch is the upgraded version of all light switches. You can use a WiFi light switch or a wireless light switch to help control lighting around your house with your smart phone!
Having remote control lights using your smart device is easy and convenient. You can even check whether you left on your lights when you are away from home and change them from a distance!
Smart light switches are also helpful to use for security lights so that you can turn lights on or off, to appear present in the home.
Dimmer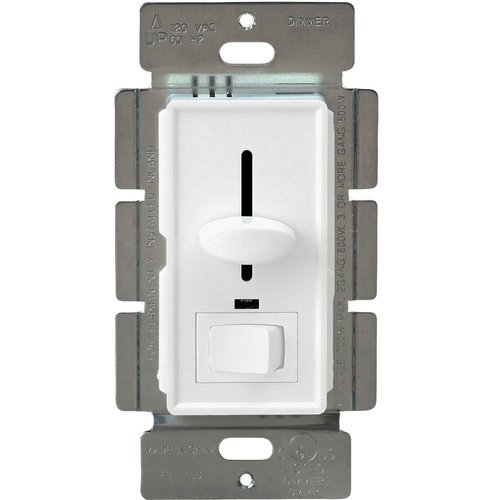 A dimmer switch is useful when you want to control the brightness and darkness in a room with more than one setting. Dimmers are the perfect option for custom lighting in bedrooms, living rooms, offices, and dining rooms.
With the right product, you can save up to 10% on utility costs by reducing electricity flow to the power source.
There are many different LED dimmer switches for you to choose from, including sliding, rotary, touch switches, or remote control.
Some of the remote-control switches are smart switches. This light dimmer is advanced and allows you to control the lighting in your home from anywhere in the world!
Lighting Sensor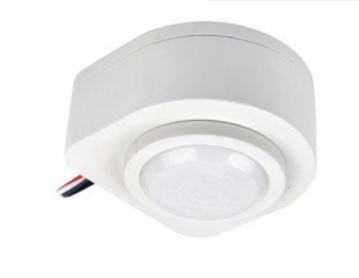 A light sensor is the perfect way for you to stay energy efficient and stop leaving lights on by accident!
Motion lights will turn on once they detect movement and will shut off when it does not sense anything after a predetermined period of time.
Adding a motion sensor light switch eliminates wasted energy and offers a longer life for your LED bulbs!
An outdoor motion sensor light is also beneficial to have as security lighting or to use in front of your garage, so you can see clearly when you come home at night.
As you can tell, choosing a light switch may not be easy, but there are multiple lighting controls to best suit your style and needs!
Watt do you think?
Which light switch do you use? Do you think having a smart switch in your home would be beneficial?
Let us know what you think in the comments, and don't forget to connect with us on Facebook and Twitter!
Other Blogs You May Like: