Crescent 8 Inch Pass Through X6 Adjustable Wrench Set with 11 Pieces
Crescent CPTAW8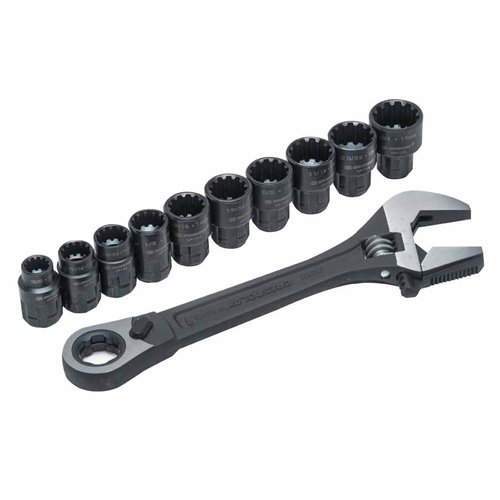 A mainstay in any toolbox, the wrench is an iconic and constantly-used tool for many hardware projects. Shop Homelectrical's selection of hardware tools today for reliable and dependable gear.
In stock
Usually Ships 3 to 7 Business Days
Comparable Wrench Products
Crescent CPTAW8 Description
Crescent 8 Inch Pass Through X6 Adjustable Wrench Set with 11 Pieces Features:
Scale and jaw opening etchd by lasers for ultimate precision
10 Pass-through sockets from 3/8'' to 3/4''
The jaws can reverse for work on pipes.
Wrench has durable sontruction from solid steel
Fits hex, sqare, 12-point, E-torx, partially rounded hex, and spline fastener types
Dimensions: 8'' (L) x 1.125'' (W) x .5'' (H)
Product Specification
Manufacturers Parts Number
CPTAW8
Manufacturer Description
Versatile fastening tool offers user multiple fastening options in a single tool design. Wrench has laser etched SAE/MM scales and wide jaw opening. Pass-thru reversible ratcheting system works over long threaded rod where normal ratchets and sockets won't fit. Every pass-thru socket replaces one standard and one deep. Universal design fits 6 fastener types—hex, square, 12pt, E-torx, partially rounded hex and spline. Sockets are clearly marked for easy identification. For pipe work, the jaw reverses.
Crescent CPTAW8 Reviews