Best Welds 44 Pound Coil of Mild Steel .035 Inch Diameter Welding Wire
Best Welds 70S6035X44S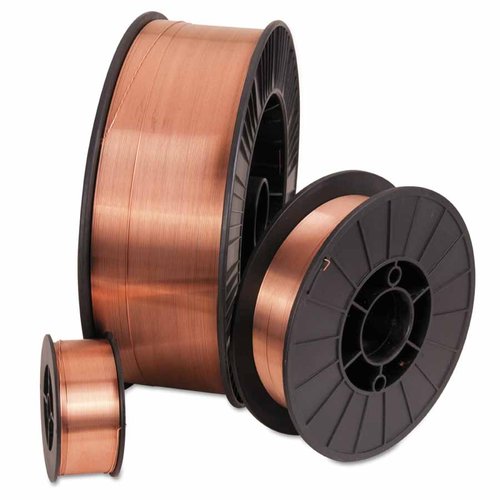 These welding wires are made from silicon and manganese which allow for high quality and high stength welds. Shop with Homelectrical for more welding supplies today.
Shipping
Usually Ships 3 to 7 Business Days
Comparable MIG Welding Supply Products
Best Welds 70S6035X44S Description
Best Welds 44 Pound Coil of Mild Steel .035 Inch Diameter Welding Wire Features:
This welding wire contains manganese and silicon which can produce high quality welds when used on steel that isn't very clean
Provides nonporous welds with 85,000 PSI tensile strength and a high quality
Requires CO2 or CO2 mix shielding gas
High Maximum Tensile Strength of 85,000 PSI
Dimensions: .035'' Diameter
Product Specification
Manufacturers Parts Number
70S6035X44S
Manufacturer Description
Mild steel welding wire that contains high levels of manganese and silicon which produces high quality welds when used on dirty, oily or rusty steel. The high silicon content increases the fluidity of the weld pool, creating a smoother bead appearance resulting in minimal post-weld grinding. Engineered to provide porosity-free, x-ray quality welds at the highest tensile strength of all the plain carbon steel wires. Requires a shielding gas of CO2 and/or CO2 mix.
Best Welds 70S6035X44S Reviews