Crescent 170 Piece Quality Professional Closed Case Tool Set
Crescent CTK170CMP2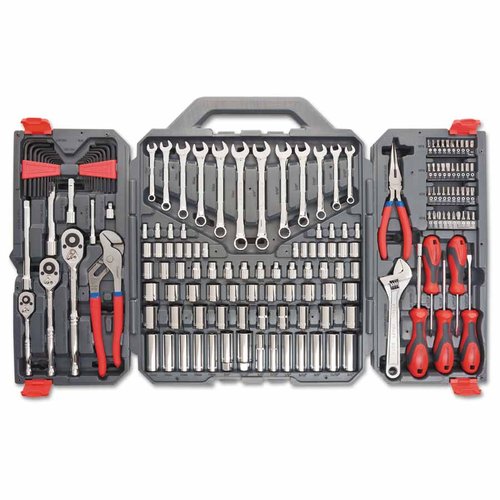 This toolset has what you need for whatever job you do Wrnches, pilers, screwdrivers, etc., it's all right here. Shop with Homelectrical for more hand tools for th jobs you need to do.
In stock
Usually Ships 1 to 2 Business Days
Comparable Tool Sets Products
Crescent CTK170CMP2 Description
Crescent 170 Piece Quality Professional Closed Case Tool Set Features:
Scale and jaw opening etched by lasers for ultimate precision
10 Pass-through sockets from 3/8'' to 3/4''
The jaws can reverse for work on pipes.
Wrench has durable sontruction from solid steel
Fits hex, sqare, 12-point, E-torx, partially rounded hex, and spline fastener types
Dimensions: 8'' (L) x 1.125'' (W) x .5'' (H)
Product Specification
Manufacturers Parts Number
CTK170CMP2
Manufacturer Description
Exceeds ANSI specifications. Providing quality tools since 1907. World famous Crescent brand.
Crescent CTK170CMP2 Reviews