Forest Lighting 14W LED Downlight, 840 lumens, 4000K
Forest Lighting DL-14W40KND-ES-MD6N01-14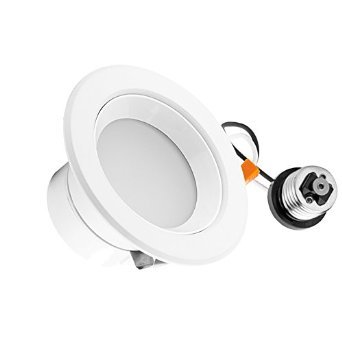 This non-dimmable LED Downlight is ideal for retrofit applications and is simple to install. It produces a 4000K color temperature and gives room a neutral white effect, which works best in living rooms as well as commercial/hospitality spaces.
SKU
FLL-DL14W40KNDESMD6N0114
Shipping
Usually Ships 1 to 2 Business Days
Comparable LED Downlight / Recessed Light Products
Forest Lighting DL-14W40KND-ES-MD6N01-14 Description
Forest Lighting 14W 4000K Non-Dimmable Downlight, Retrofit Module Features:
Energy Star certified and UL listed in US and Canada
Best used with retrofit applications
Requires simple installment
Can be applied in residential, commercial, and retail spaces
Compatible with 6 and 8 inch housings
Comes with a 5-year limited warranty
Has an input power of 14W
Produces a neutral white effect in commercial spaces or office areas, with a color temperature of 4000K
Product Specification
Manufacturers Parts Number
DL-14W40KND-ES-MD6N01-14
Maximum Amperage
0.12 Amp
Manufacturer Description
Forest Lighting LED Downlights are easy to install for both the professional contractor and the DIYer. Stylishly designed, they deliver soft, even lighting throughout the space. Ideal for both retrofit and new construction applications, Forest Lighting LED Downlights offer a variety of colors from warm white to bright white.
Forest Lighting DL-14W40KND-ES-MD6N01-14 Reviews