on 11/27/2015

In honor of the holidays, HomElectrical would like to give back to our supporters with a Leatherman Wingman Multitool giveaway! Please read all the instructions for participation and see our Terms and Conditions Page for additional information!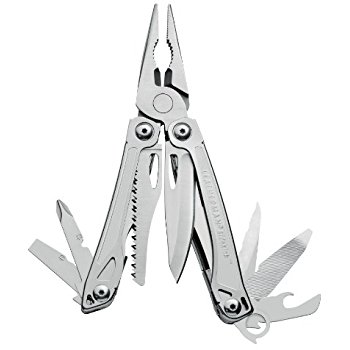 General Rules for Participation
Entries are handled through the Rafflecopter widget. This sweepstakes is being held through Rafflecopter. You may enter without any obligation to social media accounts, although we offer them as opportunities for entries. We require your email address upon entry so we can contact you if you win, but we do not give out your personal information to third parties.
Contest is open to all residents of the 50 States and the District of Columbia. You must be 18 years or older for entry! In order to participate in the giveaway sweepstakes you must be a legal resident of the United States of America and you must be at least 18 years or older.
Winners will be chosen randomly by the Rafflecopter widget. Each week of the giveaway, one (1) winner will be selected through Rafflecopter to receive one (1) Leatherman Wingman tool. The Leatherman Wingman tool features the HomElectrical logo engraved on it.
If you are chosen as the winner, you will be notified by email. Winners will be notified through the email given upon selection. Winners must respond within three days of being emailed if they wish to claim their prize. If you do not respond within that period, another winner will be chosen. Make sure that the account you use to enter the contest includes your real name and a contact email or Facebook login. We do not track any of this information for marketing or third-party purposes.
This prize is purely for promotional giveaway. HomElectrical and Leatherman are not held liable to honor warranties, exchanges, or customer service on this item. It is purely for promotional giveaway.
Entries can be submitted from November 30th to December 31st at 11:59PM ET. Good luck!