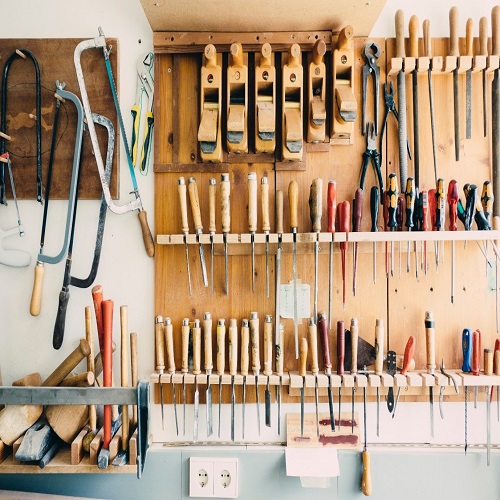 With Father's Day around the corner, the question, "what should I get him?", probably starts to rack your brain. High-quality tools and parts make great investments whether you need a gift for your dad, grandfather, or an uncle. Here is a list of useful and unique gifts for the handyman in your life.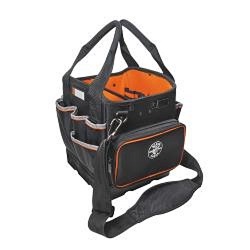 This tote bag uses a large zipper pocket to hold small tools and accessories. The 40 pockets maximize tool storage and the molded bottom promises security.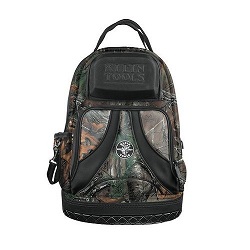 This backpack offers more designated storage. It includes separate pockets for small parts and tools, long screwdrivers, and safety glasses. The extra padded shoulder straps also give extra support for your dad while he works!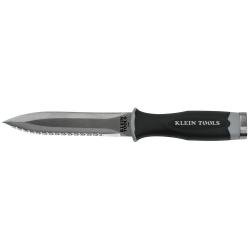 The serrated, or saw-like, blades work with a back-and-forth motion. This knife cuts smoothly through thick or flexible materials, like rope and vegetables. It cuts easily using the comfortable cushion-grip handle.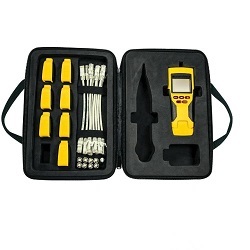 Voltage testers check a range of electrical functions. Any DIY man who works on home wiring would find this tool useful. It tests, maps, and identifies in one single step. Multi-functional gifts make the best gifts for Dad.
Stainless Steel Pocket Knife w/ Clip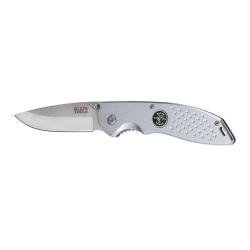 Although common, Dad wouldn't mind a new pocket knife. This fully stainless steel knife gives strength, flexibility, and resistance to corrosion. The dual thumb studs provide one-hand open use.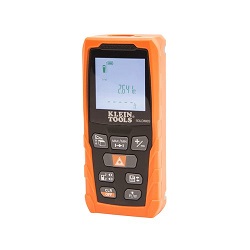 If measuring tape seems too old fashioned, try this laser distance measurer. It wins in speed, accuracy, safety, versatility, and convenience. Any handyman would love it, as it takes away the hassle of dragging measuring tape around for a "good enough" measurement.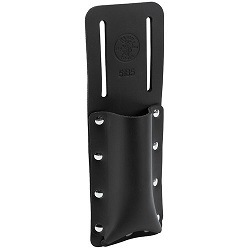 A knife needs safe storage and this leather knife hides it stylishly. The leather design makes it durable and gives a sophisticated look. Your dad will never lose his knife again.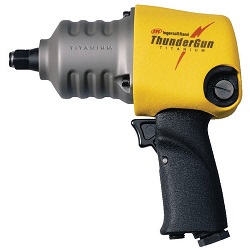 An impact wrench is a power tool used for loosening or tightening lug nuts, large bolts, and frozen or rusted fasteners. This tool holds more power than a regular power driver. If the handyman in your life loves to work on cars or needs to maintain heavy equipment, he might appreciate it.
Staple Gun (Light Duty or Heavy Duty)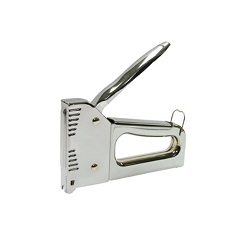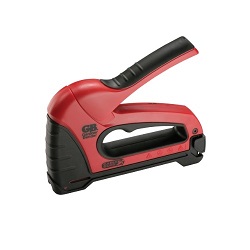 A staple gun drives heavy metal staples into wood, plastic, and other durable surfaces. Upholstery, carpeting, and home carpentry use staple guns all the time. When deciding between a light duty and heavy-duty staple gun, keep weight and job demand in mind.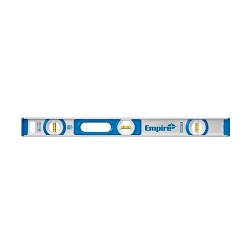 I-Beam levels serve as all-purpose tools to center hanging or mounted objects. These include hanging shelves, install cabinets, and mounting TVs. Longer levels also have offer vertical vials.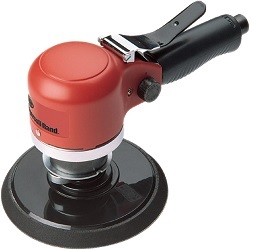 A sander levels, sands, and shapes rough surfaces to your liking. Mainly used in woodworking, a sander makes a good gift for a carver and DIY man.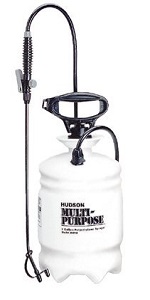 Dads who love to maintain their yard will love this gift. It can spray weeds, feed plants, spray pesticides, or water. A sprayer has various spray patterns and a high-performance pump, making home projects easier.
The handyman in your life already has a wrench and a screwdriver. A unique yet useful gift is a great addition to his toolset or garage. HomElectrical sells all these products and much more. With Father's Day around the corner, HomElectrical wants to celebrate too. Attention all last-minute shoppers! Browse our Klein Tools selection for buy-one-get-one-free deals today! Happy Father's Day from us!