on 07/23/2020
Advantages of Electric Heaters
With the current heat waves, the cooler seasons may seem a long way off, but they will arrive before we know it. Most homes in America use gas for their heating system but should consider switching to an electric heater for the following reasons.
Electric heaters don't require pipe work, making their installation easy. In addition, electric heaters initially cost less than gas heaters. They also last about 20-30 years while gas heaters only last 10-20. They also require less maintenance.
Electric heaters pose no risk of oil and gas leaks or carbon monoxide poisoning. They operate at a higher efficiency, although electricity costs more than gas. The lower installation cost and less frequent maintenance of an electric heater makes the starting cost of electricity worth it. In a cold climate, an electric heater can prove its use in heating small spaces.
Types of Electric Heaters
Once you switch to an electric heater, figure out what type of heater fits best in your space.
For a building with a central heating system, you will want an electric furnace. An electric furnace uses generated heat to activate electric elements inside the furnace. They convert almost all their energy into heat and blow it through the household duct system.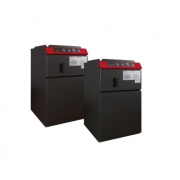 If your building does not have a central duct system, you might want to consider a mini split system. A mini split system regulates heating in each room without ductwork. With this method, you can control each room's temperature separately. Unlike other types, a mini split system regulates air conditioning as well as heating.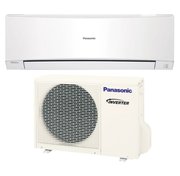 Floor heating is pricier to install than other types but provides the most consistent room temperature from floor to ceiling. In this system, the current flows through the cables installed under the flooring. Once the cables reach the temperature set by the thermostat, the flooring releases the heat into the air. Installing this type in a kitchen or bathroom with tile floors makes walking barefoot much more comfortable. It also works at a lower temperature than other types, reducing your heating bill over time.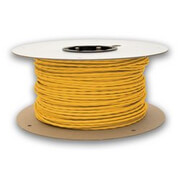 If you live in an apartment without gas, you might prefer an electric stove heater or electric fireplace. An electric fireplace looks like a fireplace with an antique design. However, electric fireplaces provide a safer option than open flames. An electric stove heater operates the same as an electric fireplace, but its smaller size makes it better for rooms with limited space.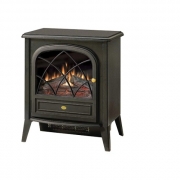 If you want to heat a garage or warehouse, you should buy an industrial/commercial heater. This option costs less than heating the entire space, keeping you and your workers safe for less.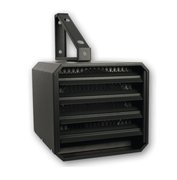 Even with a central heating system, you may find certain spaces do not get enough heat. If you want to heat one small area, try a space heater. A space heater's portability gives you complete control over which spaces get heated.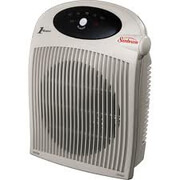 If allergies effect people in your space, use a baseboard heater. A hydronic baseboard heater protects against allergens because it does not blow dusty air from other parts of the home. Kickspace heaters provide a good alternative option to baseboard heaters, fitting in narrow spaces such as under cabinets, booths, and stair risers.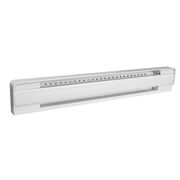 Types of Heating Methods
Hydronic heaters heat the air with circulation of water. A metal tube inside the unit heats the water. The unit then draws up cool air, which gets heated from the hot water or steam. After that, the warm air leaves the unit, heating the room.
A convection heater takes in cool air and heats it using a heated coil inside the unit. The heated air then rises and heats the space.
Forced-air heating technology takes cold air into the system and heats it using a furnace or heat pump, then releases it through ductwork or vents.
Radiant heaters produce infrared energy, which bounces off a reflector and is absorbed by people or objects within the space.
How much heat do I need?
This depends on two factors: the size of the room and where you live. First, calculate the square footage of your room. Then, use this chart to help you determine the wattage you need.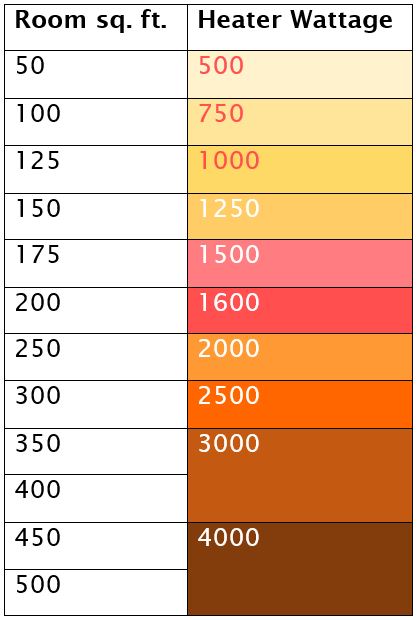 Be sure to adjust for your specific situation. If you have lots of windows or your square footage is not listed in the chart, go to the next highest wattage. If you live in a newer building or warmer climate, get the next lowest wattage.
HomElectrical sells a wide variety of heaters at competitive retail prices. Shop today to find the perfect heater for your fall and winter needs!