on 11/04/2015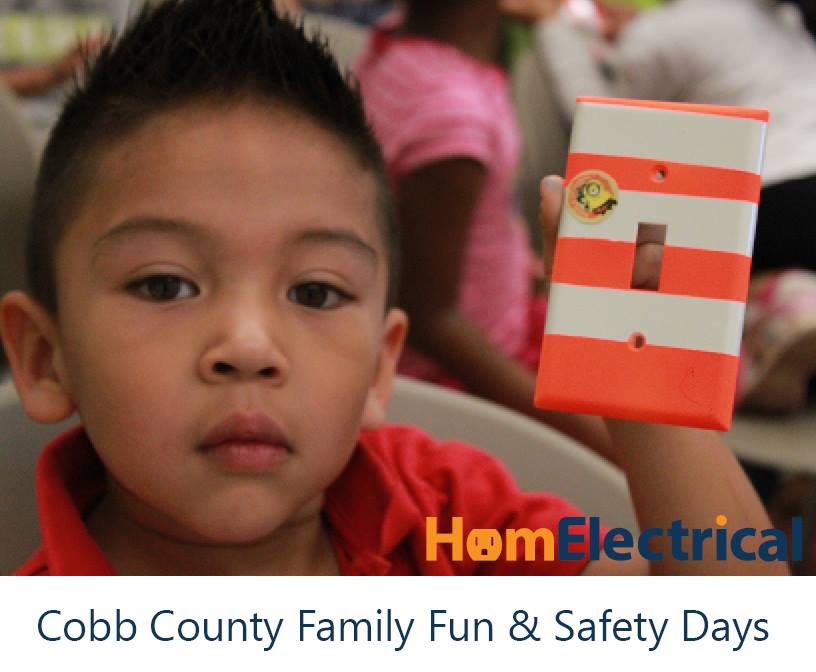 Last week, HomElectrical had a community service opportunity at the Cobb Safety Village. We spoke to hundreds of children and helped them learn about the importance of turning the light off when they leave a room. It was a great opportunity to teach children how to conserve energy in order to save money. We also handed out painted Light Switch Wall Plates to the children and let them decorate their own with a variety of stickers.
If you missed out on the event and are interested in some of the information we presented, check out HomElectrical's Prezi!
It was an amazing event and HomElectrical was really grateful for the opportunity! Check out HomElectrical's Photo Slide Show to see some of the kid's decoration skills!
Stay Connected
If you have any blog topics you would like to read about, leave your suggestions in the comment section below!
Be sure to keep up with our Twitter and Facebook feeds to find out about our next event at the Cobb Safety Village. We hope to see you there!