Arm & Hammer Scrub Free Soap Scum Remover, Lemon, 32oz Spray Bottle
Arm & Hammer 35050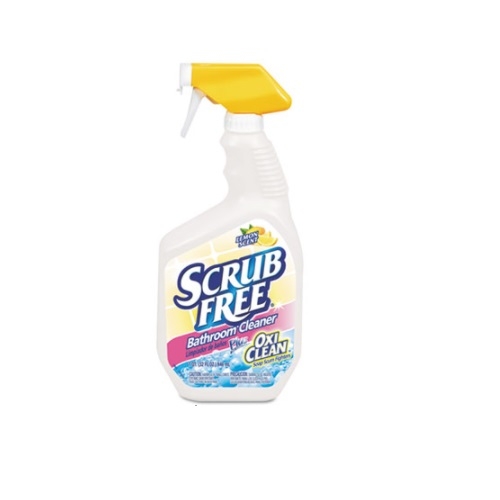 Comparable Bathroom Cleaner Products
Arm & Hammer 35050 Description
Powerful formula quickly cuts through soap scum, hard water stains and mineral scale. Oxy stain lifting foam becomes active on contact, minimizing the need for labor-intensive scrubbing. Abrasive-free cleanser cleans, shines and deodorizes without scratching. Leaves a fresh, clean scent. Application: Fixtures;Floors;Showers;Sinks;Toilets;Tubs;Walls; Applicable Material: Ceramic;Fiberglass;Glass;Plastic;Tile;Vinyl.
Product Specification
Manufacturers Parts Number
35050
Manufacturer Description
Scrub Free Soap Scum Remover, Lemon, 32oz Spray Bottle
Includes 12 spray bottles of cleaner.
Arm & Hammer 35050 Reviews