on 06/20/2018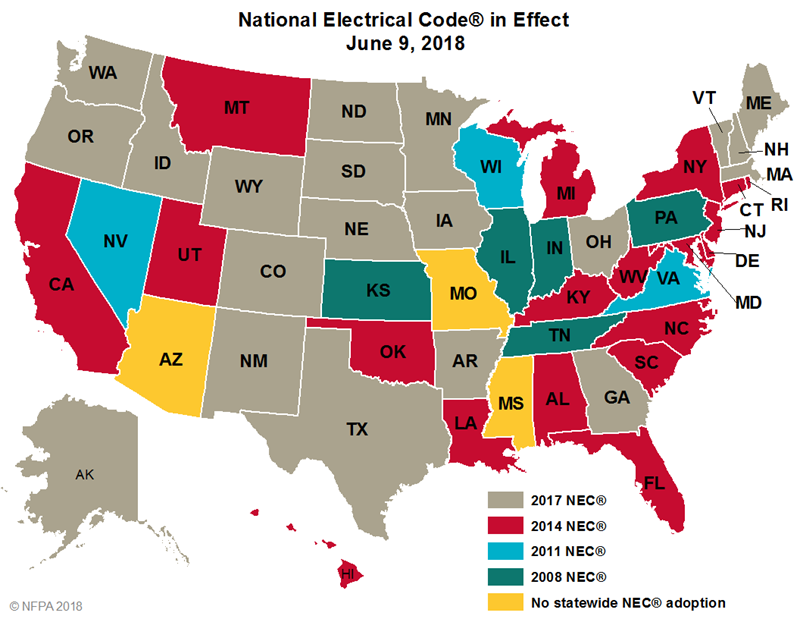 The National Electrical Code has made some changes that may affect any installations made after September, 1 2017. The NEC is a federal regulation program that sets electrical safety standards for all residential, commercial, and industrial buildings. As of May 9, 2018, 20 states have adopted the 2017 NEC code regulations. Nine other states are in the process of completing the adoption process, and two states are currently in the process of adoptin  the 2014 edition(1).
*Please Note* The 2017 edition of the NEC was issued by the NFFPA Standards Council on August 4, 2016. The effective date was August 24, 2016, when it officially became available for adoption by federal, state, county, and municipal governmental entities.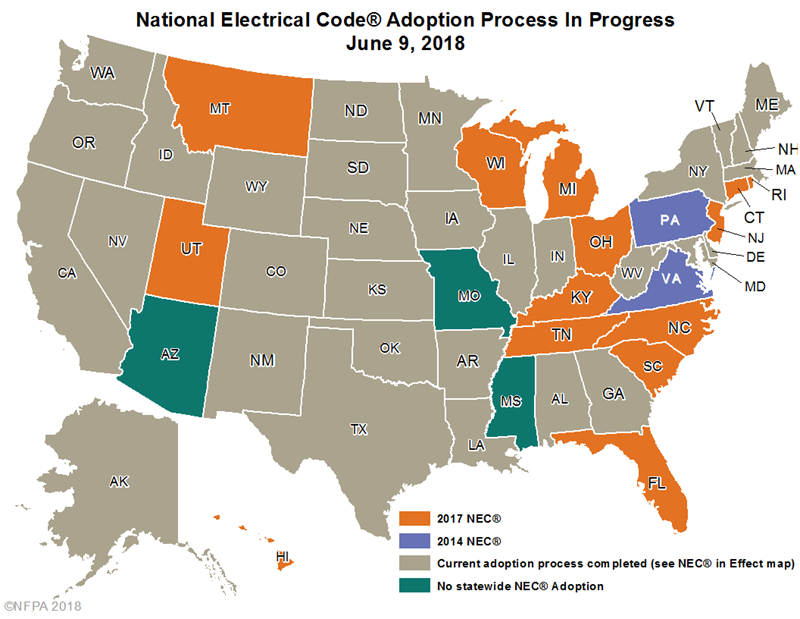 HomElectrical has customers all over the United States, and each state has its own rules and regulations when it comes to electrical device installation and building code. While some of our customers are professionals in the electrical and construction industries, many are the Jack-of-all-trades and Do-It-Yourselfers. For that reason, we have created this reference guide to help you make the correct purchase of electrical devices to fit your needs, and to follow the regulations used in your area.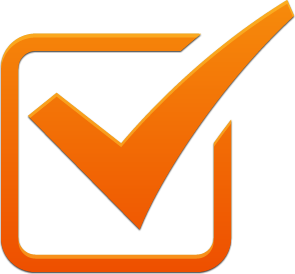 Find your state below!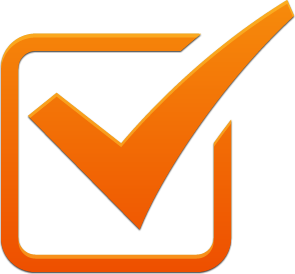 Check to see what NEC code version your state follows now!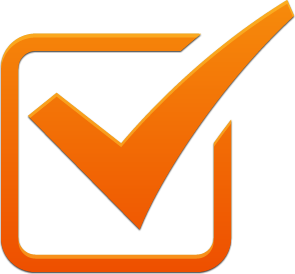 See if your state has adopted the 2017 NEC Code!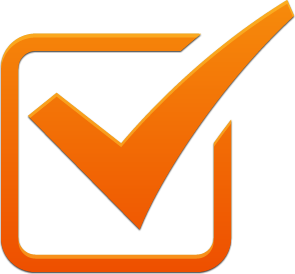 Check the date of implementation!
If you do not know what code your particular area in any State uses, please contact a licensed electrician. 
State

Adoption

By

Current Adopted Edition of NEC (Effective Date)

2017 NEC Adoption Status (Effective Date)

IRC Edition

Date Last Change Made to Report

Other Editions of NEC Adoption Status (Effective Date)

Additional Notes

Alabama

State

2014 NEC (June 1, 2016)

Not in process

2015 IRC

June 20, 2018

 

Alabama applies the 2014 NEC adoption to state buildings, schools, hotels, and theaters. The 2015 IRC applies to residential construction only.

Alaska

State

2014 NEC (March 6, 2016)

Adoption underway (May 9, 2018)  

n/a

June 20, 2018

 

The state Division of Labor Standards and Safety enforces all electrical codes, and there is very little enforcement covering the entire state. (considering there are only 3 electrical inspectors in the entire state)

Arizona

Local

No State adoption

Not in process

n/a

June 20, 2018

 

Electrical regulations have not been adopted by the state of Arizona. Many major cities, including Phoenix and Tucson are enforcing the 2011 NEC.

Arkansas

State

2017 NEC (January 1, 2018)

 

2000 IRC

June 20, 2018

 

The state of Arkansas Electrical voted on September 19, 2017 to adopt the 2017 NEC with the amendments.

California

State

2014 NEC (January 1, 2017)

Not in process

2015 IRC (structural only)

June 20, 2018

 

All of California's construction codes are adopted and enforced through the CBSC. Several other State agencies can also have input and recommend certain modifications. Although they are allowed to modify code for structures in their jurisdiction, they may not alter any codes without approval from the California Building Standards Commission.

Colorado

State

2017 NEC (January 1, 2017)

 

Local adoption

June 20, 2018

 

The state of Colorado adopted the 2017 NEC without amendments.

Connecticut

State

2014 NEC (October 1, 2016)

Adoption underway (July 1, 2018)

2012 IRC

June 20, 2018

 

The Connecticut Codes and Standards Committee voted to accept the 2016 proposed building codes and fire safety codes.

Delaware  

State

2014 NEC (March 11, 2016)

Not in process

Yes

June 20, 2018

 

The Delaware State Fire Prevention Commission adopted the 2014 NEC, NFPA 70.

Florida

State

2014 NEC (December 31, 2017)

Adoption underway (December 31, 2020)

2015 IRC

June 20, 2018

 

The state adopted the 2014 NEC without amendments, as well as the 6th edition of the Florida Building Code.

Georgia

State

2017 NEC (January 1, 2018)

 

2012 IRC

June 20, 2018

 

The 2017 NEC was adopted with no state amendments.

Hawaii

Local

2014 NEC (March 27, 2017)

Adoption underway (TBA)

2009 IRC

June 20, 2018

 

Hawaii's governor signed legislation to adopt the 2014 NEC and the 2015 IECC. The state opted to skip the 2011 NED edition, and went directly from the 2008 to the 2014 NEC.

Idaho

State/Local

2017 NEC (July 1, 2017)

 

Yes

June 20, 2018

 

The Idaho Electrical Board legislated to adopt the 2017 NEC with some amendments.

Illinois

Local

2008 NEC (July 1, 2011)

Not in process

 

June 20, 2018

Not in process

Illinois adopted the 2008 NEC and it applies to all commercial occupancies in areas outside for local jurisdictions that have adoption authority.

Indiana

State

2008 NEC (August 26, 2009)

Not in process

2003 IRC

June 20, 2018

Not in process

After adopting the 2008 NEC, state legislators voted to remove any requirements for tamper resistant and AFCIs

Iowa

State

2017 NEC (January 1, 2018)

Not in process

2012 IRC

June 20, 2018

 

Iowa voted to get rid of the 210.12 (B) & 406. 4(D)4 (Replacement AFCI) from the code. However, they did vote to accept the GFCI amendments from the 2011 NEC.

Kansas

Local

2008 NEC (February 4, 2011)

 

2003 IRC

June 20, 2018

Not in process

 

Kentucky

State

2014 NEC (October 1, 2014)

Adoption underway (April 1, 2018)

2012 IRC

June 20, 2018

 

The Kentucky Department of Housing, Building, and Construction vote to move forward with adopting the 2017 NEC edition.

Louisiana

State

2014 NEC (February 1, 2018)

 

2015 IRC

June 20, 2018

2014 NEC edition (2/1/18)

 

Maine

State

2017 NEC (November 6, 2017)

 

n/a

June 20, 2018

 

State legislators voted to implement the 2017 NEC with six technical amendments.

Maryland

State/Local

2014 NEC (January 1, 2015)

Not in process

2015 IRC

June 20, 2018

 

The 2014 NEC adoption applies to state buildings and jurisdictions that do not have local adoption. 

Massachusetts

State

2017 NEC (January 1, 2017)

 

Yes

June 20, 2018

 

The state of Massachusetts voted to accept the 2017 NEC with amendments made by the MA Electrical Code Advisory Committee.

Michigan

State

2014 NEC

Commercial (June 18, 2015)

Residential (February 8, 2016)

Adoption underway (TBA)

2015 IRC

June 20, 2018

 

The 2014 NEC commercial code was reviewed and adopted for commercial structures only. Michigan's residential code was set on 2/8/16 and adopted for one and two-story homes  

Minnesota

State

2017 NEC (July 1, 2017)

 

2015 IRC

June 20, 2018

 

The state adopted the 2017 NEC without any amendments.

Mississippi

State/Local

Local Adoption only

 

Locally adopted

June 20, 2018

 

Refer to the Senate Bill 2378, which amends Title 17, chapter 2 of the Mississippi code of 1972.

Missouri

Local

2005 NEC

 

2000 IRC

June 20, 2018

 

Although the state of Missouri opted from accepting any new editions of the NEC, the city of St. Louis has adopted the 2011 NEC without amendment.

Montana

State

2014 NEC (October 23, 2014)

Adoption underway (TBA)

Yes

June 20, 2018

 

State legislators adopted the 2014 NEC without any significant changes back in 2014.

Update: 2017 NEC adoption is underway.

Nebraska

State

2017 NEC (August 1, 2017)

 

2003 IRC

June 20, 2018

 

State legislators adopted the 2017 NEC without any amendments.

Nevada

Local

2011 NEC (July 1, 2013)

 

 

June 20, 2018

Not in process

The state of Nevada does not enforce building codes, and it is up to the local city legislators to adopt their own codes. (All jurisdictions are currently under the 2011 NEC).

New Hampshire

State

2017 NEC (January 1, 2018)

 

Yes

June 20, 2018

 

All adoptions and implementations of the NEC is handled by the New Hampshire State Building Code Review Board.

New Jersey

State

2014 NEC (September 21, 2015)

Not in process

Yes

June 20, 2018

 

New Jersey's state legislators accepted the 2014 NEC with amendments

New Mexico

State

2017 NEC (February 1, 2018)

 

Yes

June 20, 2018

 

The state of New Mexico adopted the 2017 NEC in February 2018.

New York

State

2014 NEC (April 6, 2016)

Not in process

Yes

June 20, 2018

 

This NEC adoption does not include the city of New York. (see below for more details)

North Carolina

State

2017 NEC (June 12, 2018)

 

2009 IRC

June 20, 2018

 

The 2017 NEC was adopted with a few state amendments. All electrical permits that were active between 2/15/18 to6/12/18 will be regulated by the 2017 NEC in accordance with the law.

North Dakota

State

2017 NEC (July 1, 2017)

 

2012 IRC

June 20, 2018

 

 

Ohio

State

2017 NEC (Commercial: November 1, 2017)

2014 NEC (Residential: January 1, 2016)

 

2015 IRC

June 20, 2018

 

The Ohio Board of Building Standards voted to adopt the residential 2014 National Electric Code.

Oklahoma

State/Local

2014 NEC (Commercial only: November 1, 2015)

 

Not in process

2015 IRC

June 20, 2018

 

The OUBCC has plans to assemble to review the 2017 NEC. (w/ no effective date at this time)

Oregon

State

2017 NEC (October 1, 2017)

 

n/a

June 20, 2018

 

All cities and counties must adhere to the State's requirements. The state of Oregon does not adopt the IRC, but instead has developed a Low-rise residential code that covers all family home up to three stories tall. All of the electrical requirements are based on the NFPA 70A regulations.

Pennsylvania

State

2008 NEC

Not in process

Yes

June 20, 2018

2014 edition (TBA)

The Review and Advisory Board voted to approve construction codes based on the 2008 and 2009 codes.

Rhode Island

State

2014 NEC (July 1, 2014)

Adoption underway (TBA)

Yes

June 20, 2018

 

Rhode Island accepted the 2014 NEC with three technical amendments.

South Carolina

State

2014 NEC (July 1, 2016)

Adoption underway (July 1, 2019)

2015 IRC

June 20, 2018

 

South Carolina voted to adopt the 2017 NEC scheduled to go into effect July 2019.

South Dakota

State

2017 NEC (July 1, 2017)

 

Locally adopted

June 20, 2018

 

South Dakota adopted the 2017 NEC in July 2017.

Tennessee

State/Local

2017 NEC (October 1, 2018)

Adoption underway (October 1, 2018)

2012 IRC

June 20, 2018

 

The state of Tennessee adopts and enforces code regulations except for 30 city jurisdictions. The 2017 NEC was adopted on 3/19/18 with plans to go into effect the first of October of this year.

Texas

State/Local

2017 NEC (September 1, 2017)

 

2015 IRC

June 20, 2018

 

The 2017 NEC will be the minimum standard for all electrical work.

Utah

State

2014 NEC (July 1, 2016)

Adoption underway (July 1, 2018)

2015 IRC

June 20, 2018

 

When Utah adopted both the 2014 NEC and 2015 IRC, the state also added provisions that placed all residential codes on a 6-year cycle.

Vermont

State

2017 NEC (October 1, 2017)

 

Yes

June 20, 2018

 

Vermont adopted the 2017 NEC in October 2017.

Virginia

State

2011 NEC (July 14, 2017)

 

2012 IRC

June 20, 2018

2014 edition (9/4/18)

The 2011 NEC is included in the 2012 Virginia Uniform Building Code, but both the 2014 NEC and 2015 IRC is planned to go into effect in September 2018.

Washington

State

2017 NEC (July 1, 2017)

 

2015 IRC

June 20, 2018

 

All electrical codes in the state of Washington is enforced by the State Department of Labor and Industries/Electrical Section.

West Virginia

State

2014 NEC (August 1, 2016)

Not in process

2015 IRC

June 20, 2018

 

 

Wisconsin

State

2011 NEC

Adoption underway (Commercial: August 1, 2018)

(Residential: January 1, 2020)

2009 IRC

June 20, 2018

 

The state of Wisconsin voted to move forward with adopting the 2017 NEC with amendments to the residential and commercial codes.

Wyoming

State

2017 NEC (February 1, 2017)

 

Locally adopted

June 20, 2018

 

The state of Wyoming chose to adopt the 2017 NEC without any amendments.

Chicago

Chicago

2017 NEC (March 1, 2018)

 

n/a

June 20, 2018

 

 

New York City

N.Y.C.

2008 NEC (July 1, 2011)

 

No

June 20, 2018

2014 edition (TBA)

 

District of Columbia

D.C

2011 NEC (March 26, 2014)

 

Yes

June 20, 2018

 

 
---
References
1. https://www.nfpa.org/NEC/NEC-adoption-and-use/NEC-adoption-maps
2. https://www.nema.org/Technical/FieldReps/Documents/Adoption%20of%20the%20National%20Electrical%20Code%20by%20State%20or%20local%20jurisdiction.pdf