LED Lenser LED Lenser T2QC 140 Lumen Quad Color Match LED Flashlight
LED Lenser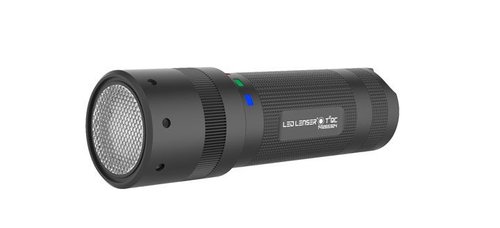 Hunters, anglers, and uniformed professionals, look no further for an LED flashlight to meet your nighttime needs! Shop LED Lenser flashlights that utilize quad color match and impact-resistant aluminum.
Shipping
Usually Ships 1 to 2 Business Days
Comparable Flashlight Products
LED Lenser Description
Leatherman LED Lenser T2QC 140 Lumen Quad Color Match LED Flashlight Features:
Prism diffuser for optimum light distribution in all wavelengths
Quad color match allows quick changing between, white, red, green, and blue light modes to maintain visibility in all lighting conditions
25 meter beam distance equals the length of a competition swimming pool
4-hour battery lifespan
IPX6 Water resistant against water jets with a flow rate of 100L/min
Uses (3) AAA batteries
Perfect for hunters, anglers, and uniformed professionals
Impact-resistant aluminum housing for durability
3.8 inches long and 3.74 oz
Product Specification
Application Type
All Purposes
Manufacturer Description
The T2QC is the newest in our line of powerful and dependable Quad-Color handheld flashlights. Popular model for hunters, anglers, and uniformed professionals, the T2QC is a compact, lightweight handheld designed with functionality in mind. T2QC features a textured handle for extra grip, a prism diffuser for optimized light diffusion and performance, and has IPX6 rated splash-proof housing. With 140 lumens in the white light setting, the T2QC is a bright and functional option for any situation.
LED Lenser Reviews