LED Lenser LED Lenser Floating Charge System, Fits M7R
LED Lenser 880082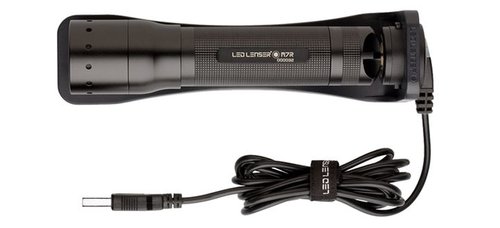 Rechargeable flashlights have met their match thanks to the LED Lenser floating flashlight charger system. The use of a magnetic connection makes this charge station easy and convenient. Shop HomElectrical today!
Shipping
Usually Ships 1 to 2 Business Days
Comparable Flashlight Products
LED Lenser 880082 Description
Leatherman LED Lenser Floating Charge System, Fits M7R Features:
Recharge flashlight with Magnetic Technology that holds the entire flashlight to charge
Flashlight charging Magnetic base detatches from wall plate to accommodate travel charging via USB port
Green charging indicator tells when the charging is complete
Red light flashes to tell if the system is misaligned
Fits LED Lenser Models: X21R.2, M17R, M7RX, M7R, P17R, and P5R.2
Product Specification
Application Type
All Purposes
Manufacturers Parts Number
880082
Manufacturer Description
Simple, fast, sustainable.

Most recharging systems require fiddling with docking stations for your batteries, seemingly endless cords, and countless times disassembling and assembling the light itself to insert the charged batteries. With the magnet technology in the Floating Charge System, touch the tail switch with magnet to the floating charge magnet and walk away. A green charging light indicator will tell you when you're ready to go again. A red light will blink and shut the system down, should you misalign the charging system.

If you're traveling, simply pop off the top of the charging system and plug it into a USB adapter to charge from your laptop, car, or hotel room USB port. Simple, fast, and sustainable from LED LENSER, the leaders in rechargeable technology.
LED Lenser 880082 Reviews