on 06/12/2020
Don't miss out on buying your dad the perfect Father's Day gift. Shop HomElectrical's Klein Tools Father's Day sale to find something your dad will love. You will get a randomized free item based on how much you spend on our Klein products.
Free item: (while supplies last)
Group 1: 0-$100: Keychain, Bumper sticker, Hat (Camo/Navy Blue), Shirts, Seat cushion
Group 2: $101-$499: Glass, Tumbler, Blanket
Group 3: $500+: Spatula Set, Pocket Knife, Clock
This sale makes HomElectrical your one-stop shop for all your Father's Day gifts for your dad, grandfather, uncle, and anyone else you may be celebrating with. Our sale lasts through the 21st, so take advantage of this great deal before it's over!
Not sure exactly which tools to buy? Here are our suggestions:
1. Screwdriver

Klein Tools makes many versatile screwdriver options, perfect for a variety of projects. Our sale includes an 11-in-1 screwdriver and nut driver, 6-in-1 multi nut drivers, and a 6-piece combination multi-bit tap tool driver.
2. Bag
Make sure your dad has the right bag to store his tools. If your dad sucks at keeping organized, try out a Pro Organizer Backpack.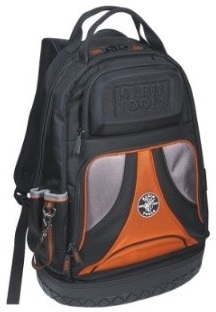 Klein Tools includes options for all your storage needs, including:
Bull Pin and Bolt Bag
Phone holder
Black Tradesman Pro Organizer Technology Backpack, 25 pockets
Black Tradesman Pro Organizer Backpack, 39 pockets
3. Knife

Essential for any toolbox, a knife stays useful in a variety of jobs. Any cutting project will benefit from Klein Tools pocketknives and serrated knives.
4. Pliers

Klein Tools originally got their start making pliers, so you know they offer the real deal! Our sale includes 8" Journeyman High-Leverage Diagonal-Cutting Pliers-Angled Head and 8 7/16" Heavy Duty Alloy Steel Plastic Dipped Pliers. Your dad can use these in any project where wire is involved, whether he needs to cut, bend, or attach it.
5. Wire Cutter

This wire stripper/cutter stranded wire strips, cuts, and gauges 6-12 AWG stranded wire and cleanly shears 6-32 and 8-32 screws.
6. Laser Measurer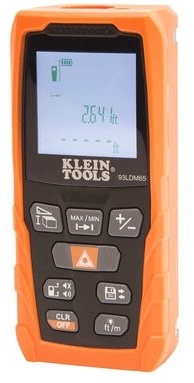 This laser distance measurer can measure the distance between two points for up to 30 feet and over. The memory stores the last 20 measurements taken. Compared to a regular tape measure, the laser distance measurer provides a faster and safer reading. This tool could save your dad a climb up a dangerous or steep surface.
7. Circuit Breaker Finder Accessory Kit

A circuit breaker finder locates the correct circuit breaker in a panel. This circuit breaker finder accessory kit works with the ET300 Digital Circuit Breaker Finder and is perfect for any lighting/electrical work. If your dad often does electrical work, he will love this accessory kit.
8. VDV Testing Kit
The VDV Scout Pro 2 LT Tester and Remote Kit tests voice, data, and video coax connections. It can test for open, short, miswire, or split-pair faults.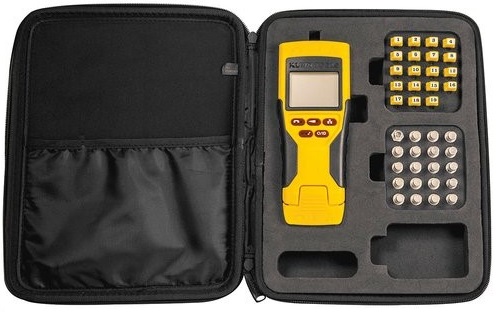 Its up to date features include
voltage warning
shield detection
auto power off
low battery indicator
self-storing remote
9. Hole Cutter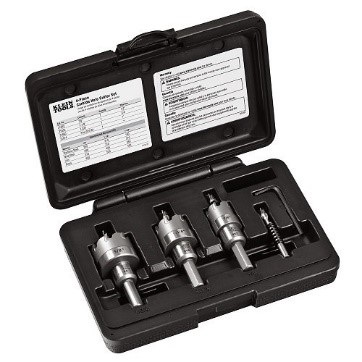 The 4-Piece Carbide Hole Cutter Set contains 4 cutters which cut holes in stainless steel, mild steel, iron, copper, and brass sheets up to 3/16 in thick. Many jobs require drilling holes, so a hole cutter set will prove itself a useful gift for your dad.
10. Hex Key Set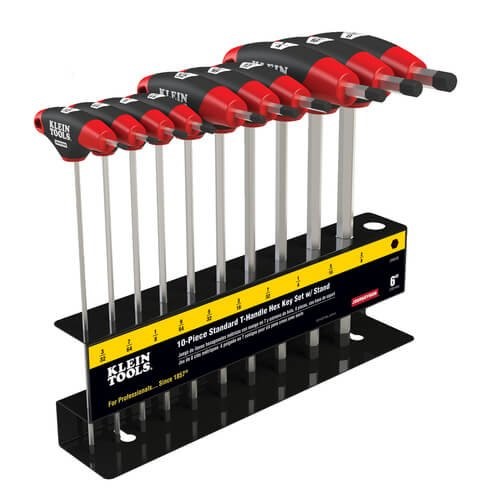 This 10-piece hex key set also comes with a metal stand to keep the tools organized. The T-handle design delivers maximum power. The individual T handles use marks for easy identification. The soft touch grips allow for maximum control and comfort.
11. Professional Apprentice Tool Set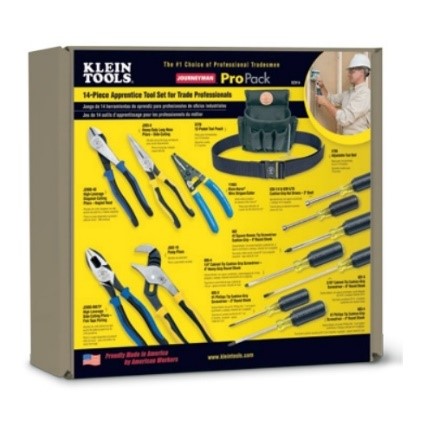 This 14-piece professional apprentice tool set provides all the essentials for any job! It includes 4 different types of pliers, wire stripper/cutters, 2 nut drivers, 5 screwdrivers, a 12-pocket tool pouch, and an adjustable tool belt.
12. Gloves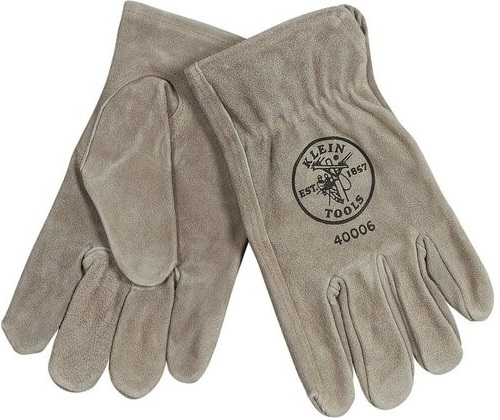 Designed for durability, the cut of these gloves provides better wear and comfort and lasts longer. This gift will go great with a hammer or wrench.
13. Wrench

This conduit locknut wrench reaches areas your pliers cannot. Its unique screwdriver leverage hole provides extra torque and resistance.
Like, follow, and share our posts on social media for more chances to win free items!