on 01/22/2021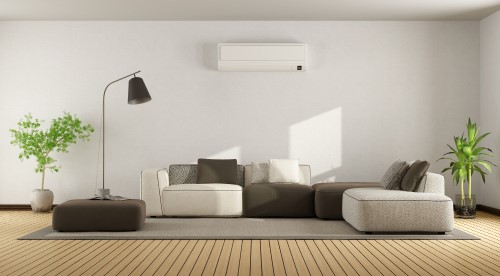 Thinking about purchasing a ductless mini split system?
You've come to the right place. We have a quick guide to help you find the right mini split system for you.
Remember, this general guide provides an approximate number of BTUs required for a room and does not substitute a professional estimate. An HVAC professional's estimate considers factors like insulation, ceiling height, flooring, and windows.
But we're semi-professional DIYers, so we'll keep it simple.
Square Footage:
What is the size of the space you need to heat or cool?
We'll cut to the chase. Here's a chart for you:
Square Footage
Required BTUs Per Hour
Up to 150
5,000
150-250
6,000
250-300
7,000
300-350
8,000
350-400
9,000
400-450
10,000
450-500
12,000
550-700
14,000
700-1,000
18,000
1,000-1,200
21,000
1,200-1,400
23,000
1,400-1,500
24,000
1,500-2,000
30,000
2,000-2,500
34,000
Usage:
Do you plan on using a mini split system as a primary source of heating and cooling?
If you intend to use mini split as the primary source, you want the most accurate estimate possible. With the aid of a professional estimate of course.
If the desired mini split system supplements an existing HVAC system, it will require less BTUs.
Too few BTUs won't do the job properly. The unit will try to endlessly heat or cool without shutting off, wasting energy in an attempt to achieve its dream of the perfectly tempered room.
Too many BTUs in a unit means a more expensive, unnecessary unit. Counterproductive to the energy saving goals we want you to reach.
Are you looking for heating and cooling for one room, or zone? Or do you have more areas in need of temperature control?
One room just needs a single zone system. One air handler and one condenser. Two or more rooms will need a multizone mini split system. One air handler in each room and one condenser for the set of air handlers.
Location:
Areas with warmer climates, like Florida and Hawaii, won't need a heating option, meaning they don't need a heat pump. A condenser will do the job. Keep in mind that condensers work harder in these areas and may have shorter life spans as a result. In this instance, you may want to spend a few extra bucks to have a more powerful mini split system.
Conversely, areas with winters that make Jack Frost blush need a heat pump. Recent advancements in refrigerants allow heat pumps to operate in freezing temperatures. Just watch for potential mini split inefficiency during these temperatures.
Other Considerations:
Which air handler do I need?
Where do you want to mount your air handler? The ceiling or wall?
Ceiling cassettes mount to well, the ceiling of course. You can find them over the bed or in cozier rooms. A panoramic sunroom with little wall space could benefit from a ceiling cassette.
Wall mounted air handlers protrude from the wall but offer a sleek, modern design. Normally they install around 8 feet from the floor. Any higher and they lose efficiency. A wall-mounted air handler can go on the wall in your living room.
What is the maintenance like for mini split systems?
Like any other home amenity, mini split systems require routine maintenance.
But why? You do want your system to last longer, right? And don't forget the efficiency and energy savings when properly maintaining your mini split.
Make sure to dust off the outside of air handler frequently. Also check its filter periodically and clean it when it's dirty.
Clean your condenser every quarter (three months). Make sure to turn it off beforehand.
Each year aim to have a HVAC professional check and maintain your condenser.
We hope this guide helped point you in the right direction for mini-split systems. If you would like to know more, give us a call and we would be glad to help you!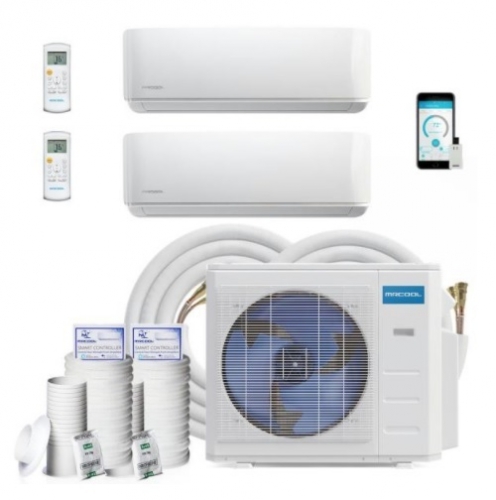 Vendor Minimum Order Quantity: