on 05/27/2020
There is a lot of information going around on the Internet about masks, and not all of it is true. Masks do protect the public from the virus, but they only work if they are used correctly. Here are some common mask myths and the truth behind them:
Myth #1: Masks don't prevent you from getting sick.
Wearing a mask in public is more about protecting other people from your germs than about protecting yourself from others. There is a chance you may have the virus and be asymptomatic or presymptomatic. You risk spreading the virus to others when you go out in public. When you emit germs, the mask traps them before they can reach other people. You are also protected from the virus because other people wear their masks in public. The masks do help block you from inhaling dangerous particles, although their main function is to protect others from yourself.
Myth #2: Cloth masks can never be as effective as surgical masks.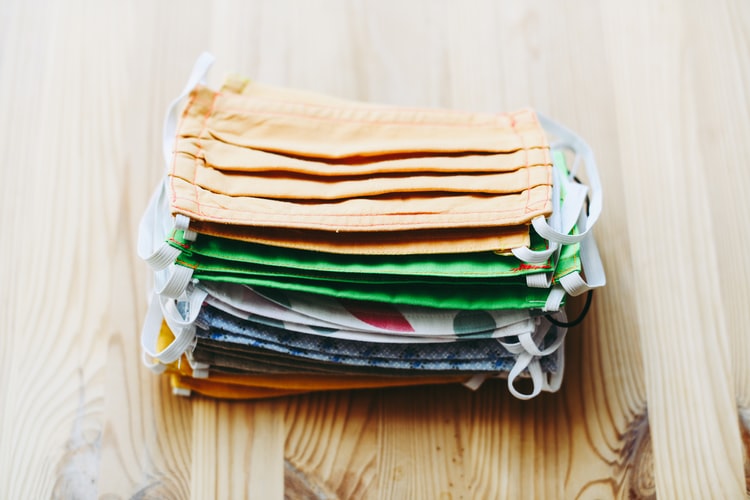 The effectiveness of the mask depends greatly on the material it is made of, but something is always better than nothing. A study conducted by Wake Forest Baptist showed that certain fabrics are almost as effective as surgical masks. According to Scott Segal, M.D., who led the study, double layered quilter's cotton with thread counts of 180 and tightly woven, thick batiks work similarly to surgical masks. It is important that the public wear cloth masks instead of surgical masks or N95 respirators to reserve necessary supplies for those who need them in order to do their jobs.
Myth #3: You should only wear a mask if you are sick.
The CDC recommends that everyone wear a face mask in public regardless of whether they exhibit symptoms or not. If you know you are sick, you should not go out at all unless you are seeking medical attention. If you go out to seek medical attention, wear a mask just like you would normally. If everyone follows these guidelines, then the people you see in public with masks on are likely not sick, although some might have the virus and not know it.
Myth #4: You don't need to wear a face mask outdoors or while exercising.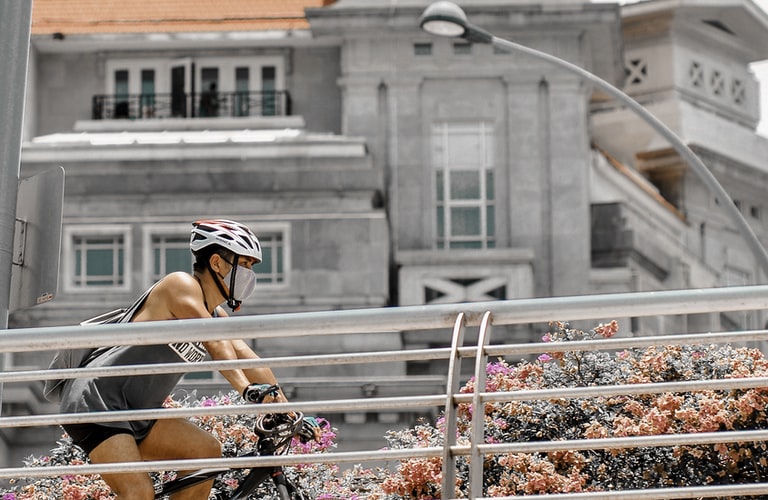 Sometimes it can be just as hard or harder to social distance outdoors compared to indoors. If you are a runner, for example, you can pass many people while running down the sidewalk. Some places always require masks be worn in public, even outdoors. If you wear a mask while exercising, a buff is a good choice of fabric because it is made to reduce heat buildup and promote better airflow. On the other hand, surgical and cotton masks get hot fast and have a lot of moisture buildup. This makes cotton and surgical masks ill-advised choices for exercise.
Myth #5: Anyone can wear a mask.
The CDC says that masks should not be worn by anyone under 2 years of age or anyone who has trouble breathing, is unconscious, incapacitated, or unable to remove the mask without assistance. For these people, it is safer to be without a mask because it makes breathing easier and eliminates the need for removal in an emergency. If someone is unable to wear a mask, they should avoid going out in public.
Myth #6: If you wear a mask you don't need to practice social distancing.
Masks are just one of many preventative measures that need to be taken in order to slow the spread of the virus. In addition to wearing a mask, you need to wash your hands often and practice social distancing by staying 6 ft apart from others. The mask will not be affective at all if other measures are not taken.
Myth #7: All cloth masks can go in the washing machine.
After they are worn, all cloth masks must be disinfected in some way before they can be worn again. The way in which they should be disinfected depends on the material used to make the mask. Fabrics such as cotton are perfectly fine in a washing machine, but other fabrics could get damaged and make the mask less effective. If your mask cannot go in the washing machine, you can hand wash it in the sink. Another option would be to not use your mask for a few days before you wear it again.
Myth #8: I never need to wear my mask at home.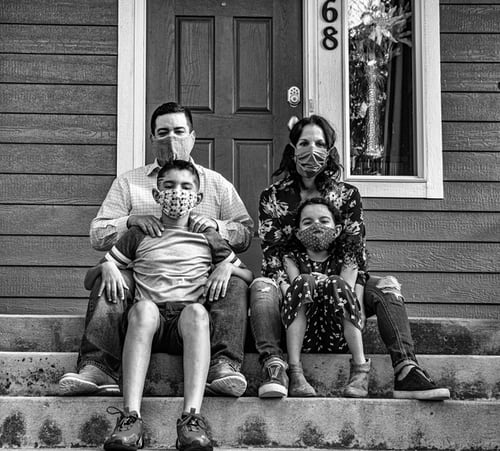 Most of the time, you don't. There are exceptions to this rule. If you, or a loved one, frequently goes out in public, wearing a mask in the home would be advised. However, if a member of your household is sick, both the patient and caregiver need to wear masks.