Procter & Gamble Dawn Professional Dish Power Dissolver Spray 32 Oz.
Procter & Gamble 56037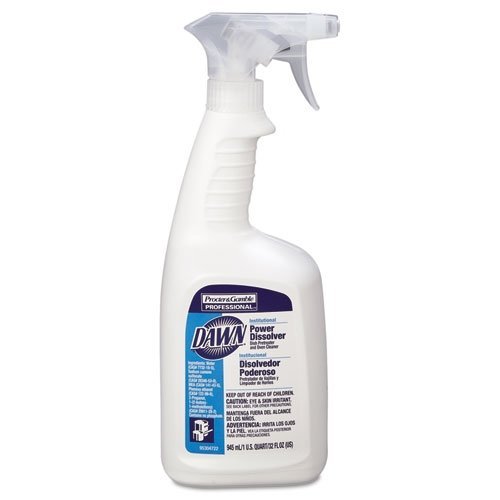 Comparable Dishwashing Detergent Products
Procter & Gamble 56037 Description
Dawn dish power dissolver is a highly effective pre-treater; cuts through baked and burned on grease, as well as other tough food stains. Tackle grime without intense scrubbing. Effective on pots, pans, dishes, stoves, ovens, and grills.
Sold As: Case of 6 Bottles
Bottle Size: 32 Oz.
Type: Trigger Spray
Weight: 13.25 lbs.
Company: Procter & Gamble
Product Specification
Manufacturers Parts Number
56037
Procter & Gamble 56037 Reviews