on 11/25/2020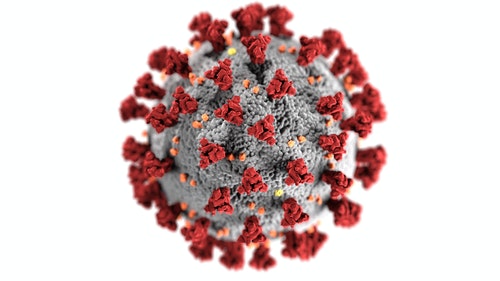 Good news everyone. COVID vaccines near completion.
Just about everyone knows someone who has suffered from the virus, and everyone has had their lives impacted in some way. To date, COVID sweeps the globe with more than 58 million cases and approximately 1.3 million deaths worldwide.
A widespread COVID vaccine would save lives and help end the pandemic sooner.
Who is making COVID-19 vaccines?
Earlier in November, both pharmaceuticals Pfizer and Moderna announced their COVID vaccines, both with 95% effectiveness. Just recently, pharmaceutical AstraZeneca announced their COVID vaccine with 70% effectiveness.
How do the vaccines work?
There are three types of vaccines in development for COVID:
mRNA- Material from virus injected so the body creates a protein.
Protein Subunit- Harmless portion of virus.
Vector- Weakened live virus with genetic material from the virus causing COVID-19.
For all types, the body does not recognize the protein then fights it, remembering how to fight it in case of COVID infection.
For more in-depth information about how the vaccines work, check out the CDC's explanation.
Who approves the vaccines?
The U.S. Food and Drug Administration approves vaccines after they undergo multiple trials. The trials test participants with different dosages, and against a placebo.
Who will get it first?
Ultimately distribution is determined by experts. Priority groups include healthcare workers, essential workers, older adults, and people with high-risk medical conditions.
The CDC lists their recommendations here.
When will I get it?
Availability will increase once officials determine approval and production rates. It will take time for supply to match demand, but they expect vaccines to reach the public as early as December 2020.
As time passes, the FDA will approve more vaccines and production will increase.
What do I do while I wait?
While you wait patiently for a vaccine, remember to follow CDC guidelines. If you need a new mask, check out HomElectrical brand masks for a durable, reusable cloth mask.
Sources
https://apnews.com/article/pfizer-covid-19-shot-95-percent-9d71455cfce0ff047dee4df873ec1023
https://apnews.com/article/2nd-virus-vaccine-success-us-tests-5575a8a8ca3825a9bf39a5d234aba07b
https://apnews.com/article/astrazeneca-vaccine-third-cheaper-oxford-c99d26eb2946f6fde45a1edc002ff028
https://www.cdc.gov/coronavirus/2019-ncov/vaccines/8-things.html
https://www.fda.gov/vaccines-blood-biologics/vaccines/emergency-use-authorization-vaccines-explained
https://apps.who.int/iris/bitstream/handle/10665/334299/WHO-2019-nCoV-SAGE_Framework-Allocation_and_prioritization-2020.1-eng.pdf?sequence=1&isAllowed=y