Procter & Gamble Cascade Lemon Dishwashing Gel 120 Oz.
Procter & Gamble 28193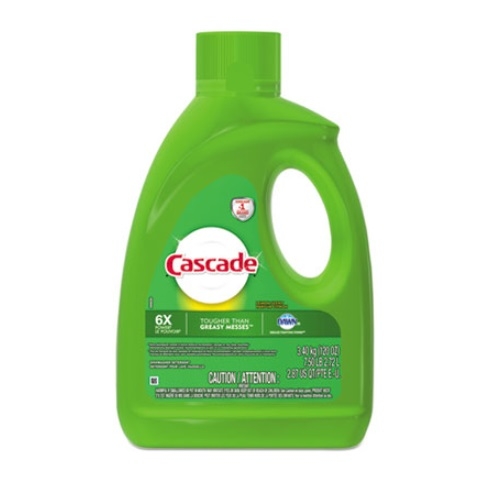 This item is not returnable
In stock
Usually Ships 1 to 2 Business Days
Comparable Dishwashing Detergent Products
Procter & Gamble 28193 Description
Cascade gel dishwashing detergent provides the classic Cascade clean with the added grease fighting power of Dawn. Phosphate-free formula uses Shine Shield technology to provide a glossy, streak-free clean. Safe for septic-tanks.
Sold As: Case of 4 Bottles
Bottle Size: 120 Oz.
Type: Liquid Gel
Scent: Lemon
Weight: 32.9 lbs.
Company: Procter & Gamble
Product Specification
Manufacturers Parts Number
28193
Procter & Gamble 28193 Reviews