on 08/17/2017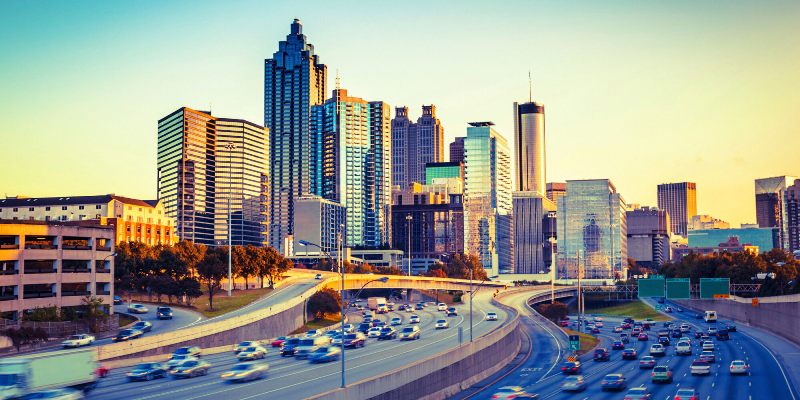 Back in 2015, the U.S Green Building Council, or USGBC, announced the Top 10 states that made significant strides in sustainable building design and construction through LEED certification. Georgia ranked eighth in the nation for LEED buildings per capita. LEED is the world's most widely used rating system that rates buildings on their energy-efficiency, waste-reduction, water-efficiency, and many other sustainable practices.
LEED certified buildings use fewer resources, save money for businesses, reduce carbon emissions, and create an overall better quality of life for the environment and the entire community.
"The mission of USGBC Georgia is to transform the way buildings and communities are designed, built and operated, enabling an environmentally and socially responsible, healthy, and prosperous environment that improves the quality of life."
The list below includes a few of the commercial and industrial green building projects that were certified throughout 2014. Georgia certified a total 87 green building projects, that represented 17,748,781 square feet of property.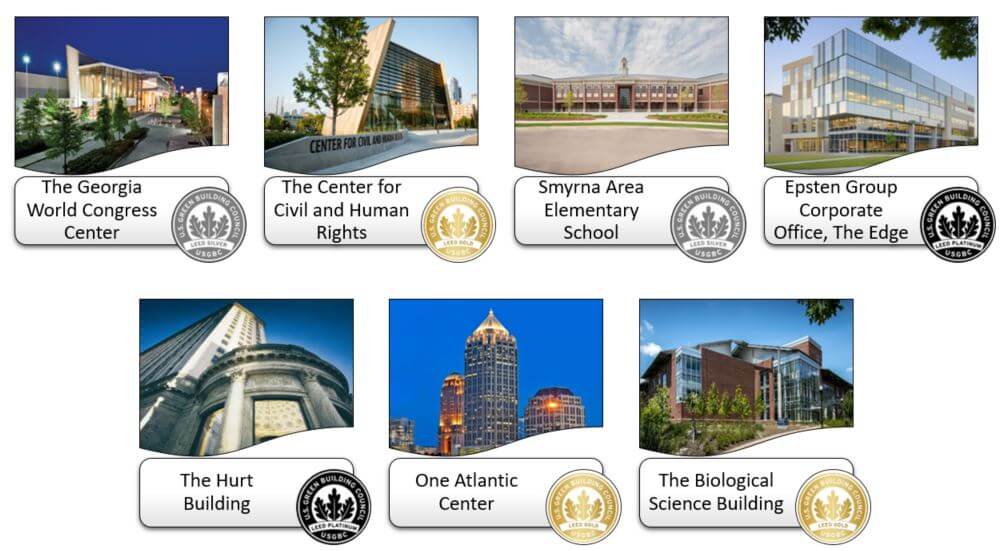 According to USGBC, there are more than 6,810 LEED professionals in Georgia, and over 300 USGBC organization headquarters. Since 2015, Georgia has continued making strides for energy efficiency among all their building projects. Here is a list of some of the green building projects that were certified throughout 2017: 
Atlanta Falcons Mercedes Benz Stadium
Atlanta, GA
BD+C
New Construction
Platinum
2017
Peachtree 25th
Atlanta, GA
BD+C
Existing Building
Gold
2017
Savannah International Trade Convention Center
Atlanta, GA
O+M
Existing Building
Gold
2017
Atlanta Financial Center
Atlanta, GA
O+M
Existing Building
Gold
2017
GSU Humanities Law Building
Atlanta, GA
BD+C
New Construction
Gold
2017
Auburn Avenue Research Library
Atlanta, GA
BD+C
New Construction
Gold
2017
Equinox AT1 Phase 4, 3rd floor
Atlanta, GA
ID+C
Commercial Interiors
Silver
2017
AC Marriot Buckhead
Atlanta, GA
BD+C
New Construction
Silver
2016
Midtown Place
Atlanta, GA
ID+C
Retail
Silver
2016
Kennesaw Education Classroom Facility
Kennesaw, GA
BD+C
New Construction
Silver
2016
Amli Heights Piedmont
Atlanta, GA
BD+C
Homes 
Platinum
2016
Shaw Contract Group Showroom
Atlanta, GA
ID+C
Commercial Interiors
Silver
2016