on 12/11/2020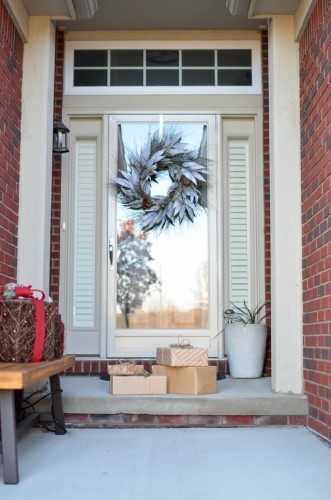 The holiday season brings good cheer, as well as gifts. Christmas rapidly approaches and events like Black Friday and Cyber Monday bring many online sales and thus deliveries. But pesky Grinches seek to take away from others.
Dictionary.com describes the term "porch pirate" is "a thief who takes packages left outside doors by couriers."
There are several actions you can take to mitigate the risk of package theft, which is not exclusive to the holidays, but very prevalent during the holiday months. Several actions can mitigate the risk of package theft. While not exclusive to the holidays, package theft spikes during the holiday season.
Delivery
Package theft occurs when packages remain on the doorstep for extended periods of time.
The best way to prevent package theft is to have the package delivered directly in person. Schedule deliveries during hours you plan to be home. Add signature confirmation to have your presents delivered from the courier to you after signing. If you can, get packages delivered to your work.
Security Systems
A good amenity to own in general, security systems protect against crimes. Affordable options like Ring provide camera to capture footage of porch pirates and even deter them with voice capability. Even if the culprits manage to take the package, the recorded footage can help authorities find the offenders and recover stolen items.
Awareness
Keep an eye out around the front of your residence when expecting something to arrive.
It's one thing if you see an unfamiliar car drives by slowly looking for a house, but it's another when that car makes frequent stops, and a person runs up to entranceways. As it is difficult to tell their intentions, don't confront them. If necessary, contact the appropriate authorities.
Neighbors
Make friends with your neighbors if you haven't already done so. This creates stronger community and adding an extra set of eyes keeping watch never hurts. Looking out for your neighbors goes beyond the holiday season but exchanging gifts and cheer during the holiday season can build goodwill.
Alternative Delivery Options
Other ways to receive packages require packages to be securely stored until you can get to them.
If using Amazon, check to find an Amazon Locker near you. Once the package is delivered there, you enter an exclusive code at the locker, allowing access to the package.
You can also purchase secure vaults, lockers, or drop box boxes at your residence. These allow couriers to place the package then secure the locker. Be sure to check with your preferred delivery service to verify if do so.
When ordering presents online for the holidays, take the necessary precautions so the Grinch doesn't steal your Christmas.