Amrep Misty 14 oz Enforcer Bed Bug Spray
Amrep Misty EBBK14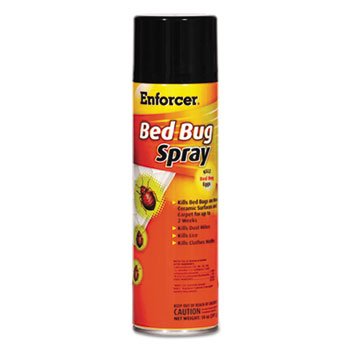 Comparable Pesticide Products
Amrep Misty EBBK14 Description
The water-based, non-staining formula of the 14 oz Enforcer Bed Bug Spray successfully kills bed bugs, dust mites, lice, and mot. The long-lasting formula remains effective for up to two weeks. Convenient insecticide is in an easy, ready-to-use spray form so that you are always prepared to eliminate those bed bugs.
Volume: 14 oz
Packing Type: Aerosol Can
Long-Lasting: Effective for up to two weeks.
Product Specification
Manufacturers Parts Number
EBBK14
Amrep Misty EBBK14 Reviews