Your Contractor Source For Electrical Supplies & LED Lights
HomElectrical is a leader in the electrical supply industry, offering over 50,000 electrical supplies at competitive prices. We strive to help our customers reduce their energy consumption through our constantly evolving green initiatives and variety of available LED light technology. HomElectrical provides superior customer service and same day shipping, setting it apart from the competition in our customers' minds. No matter the problem, we have the solution!
Featured Electrical Supply Articles
The Best Thermostat Breakdown
The thermostat is the central hub of the HVAC system giving homeowners control over their furnace and AC units. Not...
The Commercial Hand Dryer Guide
HomElectrical's Dryer Guide So, you have decided to do away with those pesky paper towels. You are now in the market for a bathroom hand...
Feature Products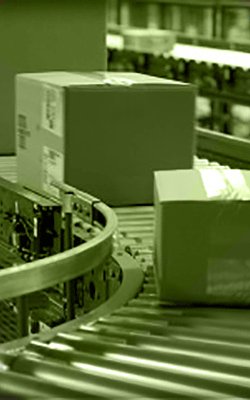 HomElectrical.com is your Electrical Supply Source
Electrical Supplies to fit any need
HomElectrical goes beyond traditional electrical supplies by seizing opportunities to reduce our carbon footprint through LED light technology. We are constantly evaluating our business practices in order to further reduce our energy consumption and be more dependent on renewable energy sources. As users of our own LED lights, we are true advocates for the quality and reliability these products provide, and we are constantly looking for ways to push the envelope of what LED can offer. By doing so, we can provide high-quality lighting while also lowering energy consumption. LED lights have been proven to be beneficial to both the earth and your bottom line.
HomElectrical Electrical Supply Commitment
HomElectrical Electrical Supply continues to grow as the chosen provider in wholesale electrical supplies by putting the customer needs first. Our commitment to you extends beyond the delivery of your products. Not only do we just carry UL certified electrical wiring devices at competitive pricing, but we will stand by you for the life of your gfci, electrical outlets, switches and dimmers.
HomElectrical Electrical Supply & Beyond
Our effectiveness at providing quality products goes beyond electrical supplies. We are constantly evaluating greener commercial lights, which mean a lit warehouse that is better for the earth is better for your bottom line. We offer opportunities through innovative & energy efficient lighting supplies for your business to take steps in that direction that range from LED Exit Emergency Signs to fluorescent Lights. At HomElectrical Electrical Supply, we also understand that you need the proper reliable tools for all your hardware projects. So plan ahead and make sure you have the proper screwdriver or power drill before you start your renovation or new build out projects.
Top Brands We Trust