Forest Lighting T8T441 20 19W 4-Ft LED T8 Tube, 4100K, Pack of 20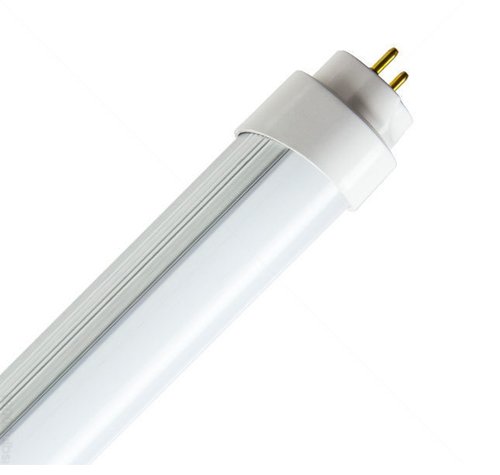 Shipping
Usually Ships 1 to 2 Business Days
Comparable T8|T12 LED Tube Products
Forest Lighting T8T441 20 Description
Forest Lighting 4 foot, 4100K T8 LED Lamps are meant to efficiently replace fluorescent lamps. Lamps feature integral drivers, diffuse lenses, and direct AC input, and comes with a five year warranty. UL listed in the US and Canada as well as DLC listed for utility rebates. Made without mercury and offers a neutral white color temperature that is ideal for office buildings and showrooms. These high-efficiency bulbs connect directly to line voltage for easy installation. Compatible with voltages 100-277V and its long life lowers maintenance costs.
This item is single-end powered for use with non-shunted sockets.
*Warning: These lamps do not meet requirements for "pin leakage current" as specified in UL1993. Please take all safety precautions upon installation by following all directions, and by shutting off all power in installations that are "direct-wired" to line voltage. If installed WITH a ballast, these lamps pose no safety issue.*
This T8 LED Lamp does not require a ballast. It is designed to be used with an existing fixture directly wired to a line voltage. It requires non-shunted lamp holders (tombstones), and it is not to be used with a dimmer. All fluorescent/CFL fixtures are typically wired to a ballast. Please consult a licensed electrician to have the fixture re-wired if needed.
Product Specification
Connection Type
Direct Wire
Manufacturers Parts Number
T8T441 20
Maximum Voltage
100V - 277V
Forest Lighting T8T441 20 Reviews