Forest Lighting 19W 4-Ft LED T8 Tube, 1900 lumen, Single End Power, 4100K, Pack of 20
Forest Lighting T8T441 20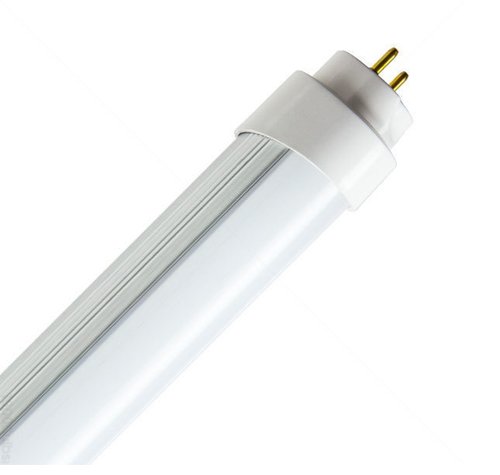 The MT8-120 4-ft T8 fluorescent LED replacement tube is the most cost effective solution to replace aging fluorescent tube. For only $4.50 a tube, you can reduce your power consumption by 60% and extend the life of your tube by as much as 5 times.
Shipping
Usually Ships 1 to 2 Business Days
Comparable T12 / T8 LED Tube Products
Forest Lighting T8T441 20 Description
Forest Lighting 19W 4-Ft LED T8 Tube, 4100K, Pack of 20 Features:
Efficiently replace fluorescent lamps
Integral driver
Diffuse lens
Direct AC input - Ballast By-pass
Five year warranty
UL listed in the US and Canada
DLC listed for utility rebates
Made without mercury
Offers a neutral white 4100K color temperature that is ideal for office buildings and showrooms.
High-efficiency bulbs connect directly to line voltage for easy installation.
Compatible with voltages 100-277V
50.000 hour life lowers maintenance costs.
Single-end powered for use with non-shunted sockets.
Does not require a ballast.Designed to be used with an existing fixture directly wired to a line voltage.
Requires non-shunted lamp holders (tombstones)
Non-Dimming
Alternate Manufacturer Part Number: M8-T120
Learn More About T8 Tubes with out T8 LED Fluorescent Tube Guide!
Product Specification
Connection Type
Direct Wire
Manufacturers Parts Number
T8T441 20
Maximum Voltage
100V-277V
Forest Lighting T8T441 20 Reviews